White Yoga Vest, Baseball Cap, All Make You Look Youthful and Energetic
HerGymClothing
White Yoga Vest, Baseball Cap, All Make You Look Youthful and Energetic
The reason why the urban people like the sportswear more and more is that the sportswear is both comfortable and energetic. However, with the increasingly diversified needs of the urban people, there are more and more sports style clothes, some are loose and fat, some are small and slim,there are different shapes and colors of them, and they all look very fashionable, but the effect will be different for the different people. So how to match the white yoga vest to look good?
1. The collocation of the white yoga vest with the baseball cap is dynamic
A white baseball cap is very energetic in people's eyes. To choose to wear a white yoga vest on the upper body and a white baseball cap on the head. This color is very suitable. The white yoga vest can adopt the binding design, which can perfectly put away the excess fat, so it will be more convenient for running and other sports. The advantage of this yoga vest is that it is very cool, even if you sweat a lot. This yoga vest is very suitable for yoga or other sports. The collocation of this white yoga vest and the baseball cap will make people feel very energetic at the first sight when they meet during exercising.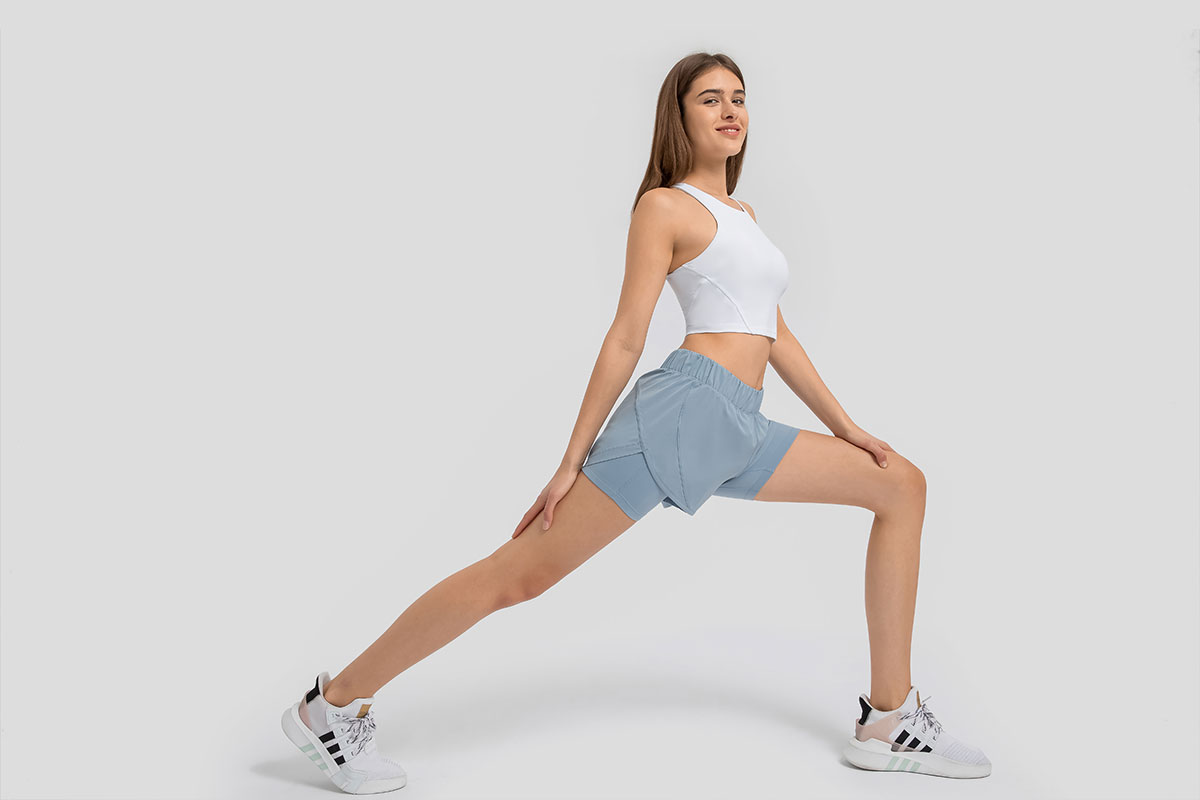 2. The collocation of the white yoga vest with the bodybuilding pants is good-looking and slim
The upper body is the white yoga vest, and the lower body is matched with the pink aerobics pants. Although it is only a simple aerobics pants,the color is very bright and conspicuous, and they look full of vitality with the white yoga vest. Because this kind of bodybuilding sports pants adopts the slim design, it can well highlight the figure. The collocation of Hergymclothing white yoga vest with the pink pants looks very young and beautiful.
3. The collocation of the white yoga vest with white sneakers is casual and fashionable
When you wear a white baseball cap, white yoga vest and pink scrunch butt leggings with pockets, you need to match a pair of versatile sneakers. When choosing the sports shoes, you should take the feeling that the shoes are comfortable on your feet as the standard, and the air permeability is good. This kind of sports shoes can be worn with the yoga vest, whether for the sports or the casual dating. They are very good-looking.
The collocation of the baseball cap, yoga vest, sports pants and a pair of sports shoes is definitely the sports style. This kind of dress looks very young and energetic on girls. Such a suit is also very simple which the girls who love the sports can try.