What Kind of Fitness Sports Bra to Choose for Running?
Hergymclothing
What Kind of Fitness Sports Bra to Choose for Running?
1. What kind of fitness bra should I choose for running?
Choose a high-intensity sports bra for running. Common exercises are divided into three levels, low-intensity, medium-intensity, and high-intensity, and running belongs to high-intensity. The fitness sports bra should be selected according to exercise intensity, so you should choose high-intensity sports bras for running. It is necessary to choose the corresponding fitness sports bra according to the actual exercise intensity. In order to pursue better stability, you can choose a higher level of sports underwear.
Common sports are divided into 3 levels.
(1) Low-intensity sports: road cycling, bowling, golf, walking, weight training, pilates, etc. Due to the low exercise intensity, ordinary fixed vest sports bra can be selected.
(2) Medium intensity: skiing, boating, golf, skating, spinning, brisk walking, tennis, badminton, table tennis, etc. Due to the relatively high intensity of exercise, you must choose a fitness sports bra with higher support. On the basis of moderately supported sports underwear, the fabric is stronger, more breathable, and the underwear structure is more stable.
(3) High-intensity: running (including fast running and jogging), horse riding, football, basketball and volleyball, mountain biking (mainly refers to downhill or complex potholes), and aerobics, etc., although fitness sports bra will basically press the chest of exercisers, high-intensity sports bra has higher protection and more compression (for stability), but you still have to choose underwear that suits your chest bottom circumference and cups. It is better not to be too tight or too loose. So you still have to choose a high-intensity sports bra for running.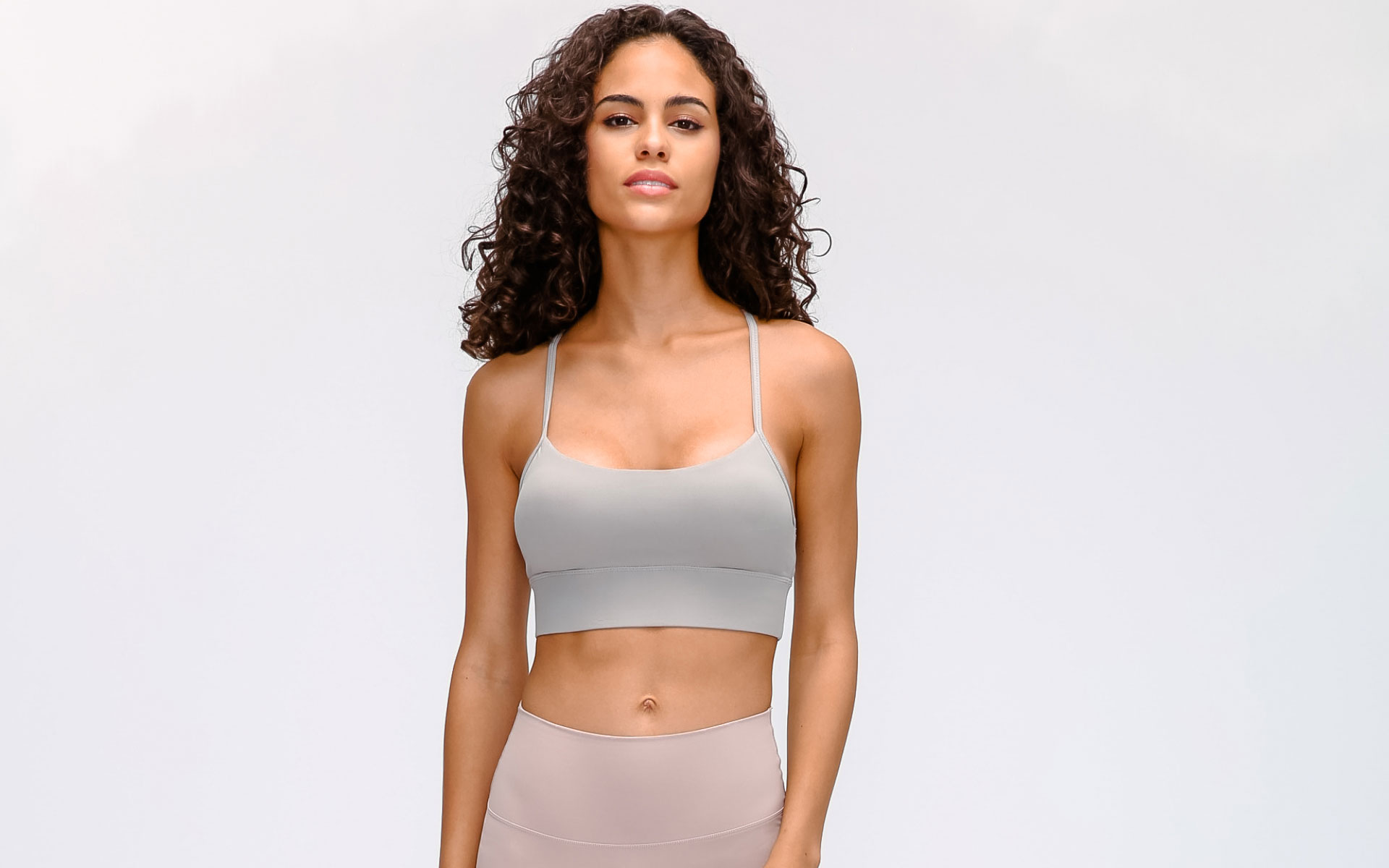 2. Should I wear a fitness bra for weight loss?
You still need to wear a fitness sports bra when you are doing exercise, which can minimize vibration and avoid muscle strain. Don't just focus on your fitness. It is also very necessary to choose a suitable and professional fitness sports bra. Fitness sports bra is elastic. Generally, elastic fabrics can protect and support your chest, and show your chest curve. The shoulder straps are wider and are designed with double shoulder straps or cross shoulder straps.