How does a lady choose active wear?
Hergymclothing
How does a lady choose active wear?
Many people are passionate about sports, and they are still passionate even in the hot summer. However, sports require suitable equipment, and fit active wear is one of the necessary equipment. So what kind of clothing is suitable for different sports such as running, outdoor sports, gym fitness and yoga, and what active wear for ladies is good for summer sports? How to choose summer active wear?
1. The choice of outdoor active wear for ladies
In summer, when hiking or cycling, against the scorching sun, there is a certain difference between outdoor sports and normal sports. In addition to the scorching sun, there are challenges in terms of various climates and natural environments. In order to be more comfortable and protect yourself during outdoor sports, you need to choose professional outdoor active wear for ladies.
Shopping tips for outdoor active wear for ladies:
Choose quick-drying active wear, like gym vest tops women's, which does not necessarily need the property of water resistance, but requires breathability, light and quick-drying characteristics without water absorption;
Choose long-style quick-drying active wear, which can not only protect against sunscreen but also resist the thorns of the grass and trees;
Choosing loose pants so as not to restrict the movement of the legs;
The color of active wear for ladies should be very different from the color of the mountain.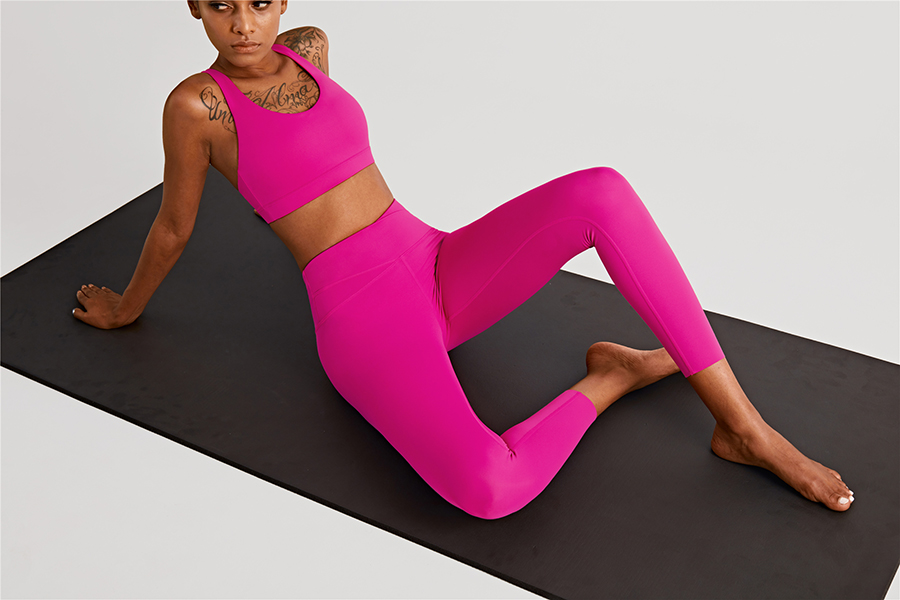 2. The choice of active wear for ladies
Summer fitness is not like daily work and life, which requires active wear for ladies to have good breathability and elasticity. Choosing a suitable fitness clothing during fitness will not only shape and protect the body, but also attract the attention of others and enhance your self-confidence and make you sexy.
The purchase skills of active wear for ladies:
(1) Choose active wear for ladies which can wick away perspiration and breathe during exercise, and has a good effect of dissipating heat;
(2) Choose fit active wear for gym exercises, avoid too loose and bulky clothes that are easy to hang on the equipment;
(3) Ladies should choose sports underwear to protect the chest from the impact of exercise and avoid a lot of trouble during exercise.
3. The choice of yoga gym wear
Yoga gym wear for ladiesis the most basic equipment for beginners. You can often see that the yoga movements are soft and large in range. This requires yoga gym wear to be suitable and not tight, and thus there is almost no hindrance when doing movements, and you can do whatever you want and perform various actions.
Tips for buying yoga gym wear:
(1) Choose bamboo fiber fabric for texture, which has the advantages of moisture absorption, breathability, bacteria resistance and bacteriostasis, deodorization and UV protection;
(2) In terms of style, yoga gym wear for ladies should be concise, full of sense, and neat. It is better to stretch the limbs freely and not feel bound to the whole body;
(3) Choose a refreshing and elegant color. Pure color is the best, so that you can relax optic nerve and calm down yourself.