Why Wear a Tight Fit Gym T-shirt?
Hergymclothing
Why Wear a Tight Fit Gym T-shirt?
Ⅰ. Why wear the tight fit gym T-shirt?
For fitness professionals, a fitness suit with good breathability and sweat absorption and elasticity can be described as a fitness standard. The tight fit gym T-shirts can instantly absorb sweat, enabling you to carry out fitness exercises without burden. In addition, the clothing has good close-fitting elasticity and will not restrict your hands and feet. It is easy to experience the thrill of sweating in the gym. Why wearing a professional tight fit gym T-shirt is relatively better than wearing a regular T-shirt when running?
1. The tight fit gym T-shirts can reduce the fatigue of athletes. They can accelerate blood circulation through different compression forces, thereby promoting the venous return in the body and the metabolism of lactic acid in time. In addition, scrunch bum tights are becoming a trend these days on TikTok, if a woman want to be popular, then she could lose the opportunity to have them.
2. Running equipment such as leggings and tight fit gym T-shirts helps maintain the best muscle temperature of the human body and accelerates the temperature regulation process of heat and perspiration during exercise. In addition, during running exercises, maintaining a proper muscle temperature can reduce the chance of injury and ensure a better running effect. It is an important reason to wear tights for running.
3. The tight fit gym T-shirts can reduce fatigue and promote exercise endurance. The most frightening thing in running may not be the impact on the joints, but the resonance generated by the body impact. The body resonance generated by the running exercise will make the body tissues, joints, cartilage, etc., all vulnerable to wear and tear, especially for fat people. Because the resonance frequency of fat is very close to that of articular cartilage, and the larger the volume of fat and the heavier the weight, the stronger the resonance effect. Therefore, you need a tight fit gym T-shirt and leggings to protect yourself when running. Want to buy tight fit gym T-shirt and leggings? Hergymclothing would be your best choice!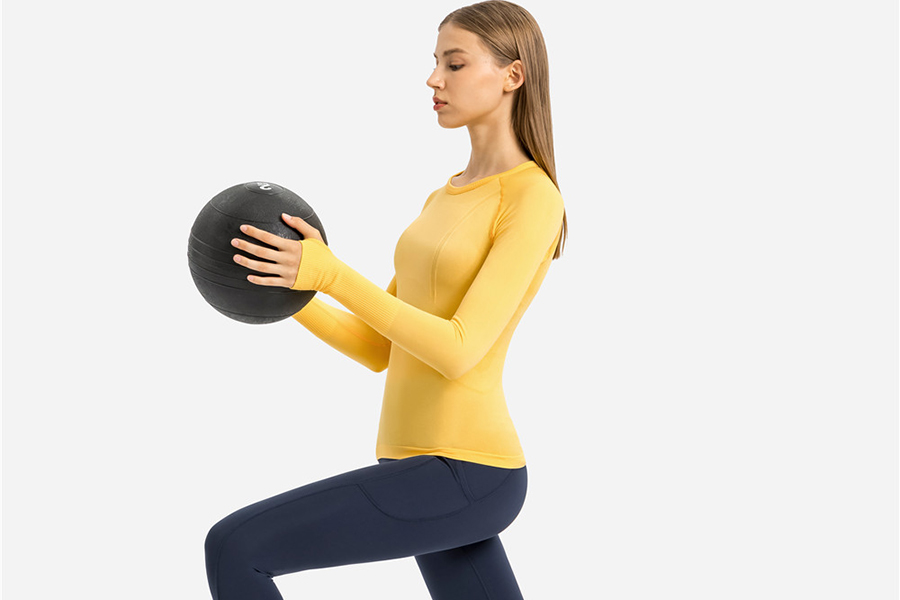 Ⅱ. Why wear the yoga gym wear?
For yoga masters, a suitable but not bulky yoga gym wear can greatly facilitate the stretching of yoga. Fashionable yoga gym wear with slim design fits the curve of the human body, gives you double comfort, and there is a natural grace in your every gesture.
For athletes, women's sportswear should not only consider comfort and breathability, but also take care of keeping warmth in spring. A sports sweater suit can both be oversize and in street style, exuding a youthful sense. Of course, young women can also wear sports bras plus sports vests to exercise more comfortably and freely.