Why Are All Women's Fitness Vest Tops Short?
Hergymclothing
Why Are All Women's Fitness Vest Tops Short?
In a woman's summer wardrobe, there must be a lot of colorful and lightweight vests. Fitness vest tops can be worn during sports, and are also indispensable items for fashion matching. The seemingly ordinary vest is a basic style in summer. It is not enchanting or spicy. On the contrary, the simpler the vest, the more popular it is. After colliding with other clothing and accessories, the vest can also represent rock style, be innocent, and bring some elegance. So why are all women's fitness vest tops short?
1. Fitness vest tops are more convenient
First of all, the fitness vest top can be lighter and more convenient for exercise during exercise. The advantage of wearing this way is that it is not cumbersome. When doing any action, the top can enable you and your coach to see if you are in a position to improve the accuracy of each action. The fitness vest tops and leggings simplify the body and protect your calves and skin from abrasions and impacts in the weight area to a certain extent. You don't want any long, loose material near your feet to avoid tripping, so leggings are better than straight-leg gym pants.
2. Fitness vest tops can urge oneself
A gym dress set reveals at least a few centimeters of the abdomen, so it will inadvertently remind you to exercise your core and maintain a perfect posture during exercise. Once you slacken down, your belly grows fleshy, the butt collapses, and you gain weight, or the flesh becomes thicker. When you change into the fitness vest top, the shortcomings are all obvious at a glance, and you can immediately remind yourself to supervise yourself. On the contrary, when you look at the vest lines which are completely absent and faint and then change into clear lines, and the whole person changes little by little, you will be motivated to work harder. In addition to exercise, diet and sleep are also extremely important. To adjust your biological clock, don't stay up late, and try to fall asleep before 11 o'clock every day, eat a good breakfast, and then the whole person's mental state will be better.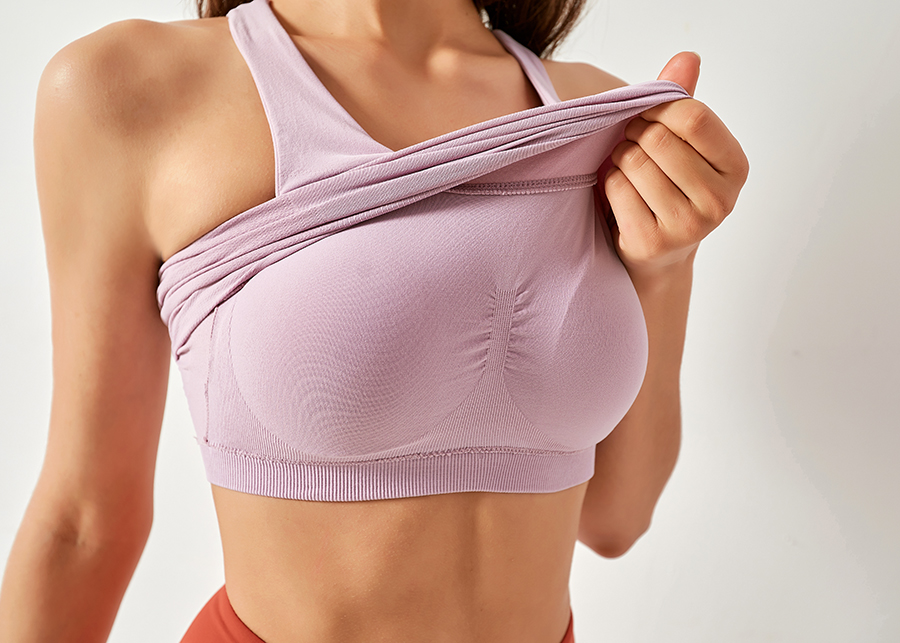 3. Fitness vest tops make the figure better
Many girls who exercise nowadays have enjoyed the matching of leggings and fitness tank tops or sports bras. The fitness vest tops show the body shape. For girls whose bust is plump, the fitness vest tops will suit you, because the fitness vest tops can properly shrink your body shape, and can also divert the attention of others. Girls with flat busts generally have thinner shoulders and are more "skinny" in fitness vest tops. If it is a girl with tanned skin, wearing a fitness tank top during exercise will look more healthy and energetic.