Why an Exercise Bra is a Must for Sports?
Hergymclothing
Why an Exercise Bra is a Must for Sports?
Most women are wondering whether to wear an exercise bra when exercising. Girls have their own exclusive "battle suit" when exercising, which is the exercise bra. So why do you have to wear the exercise bra?
1. The exercise bra helps girls reduce chest shaking
Have you ever had the experience of running on a treadmill wearing ordinary underwear, then you must know what a terrible experience it is. If the exercise intensity is particularly high, it is easy to be painful. And women's exercise bra has many thoughtful and humanized designs to slow down the shaking of the chest during exercise and enjoy safe and comfortable exercise.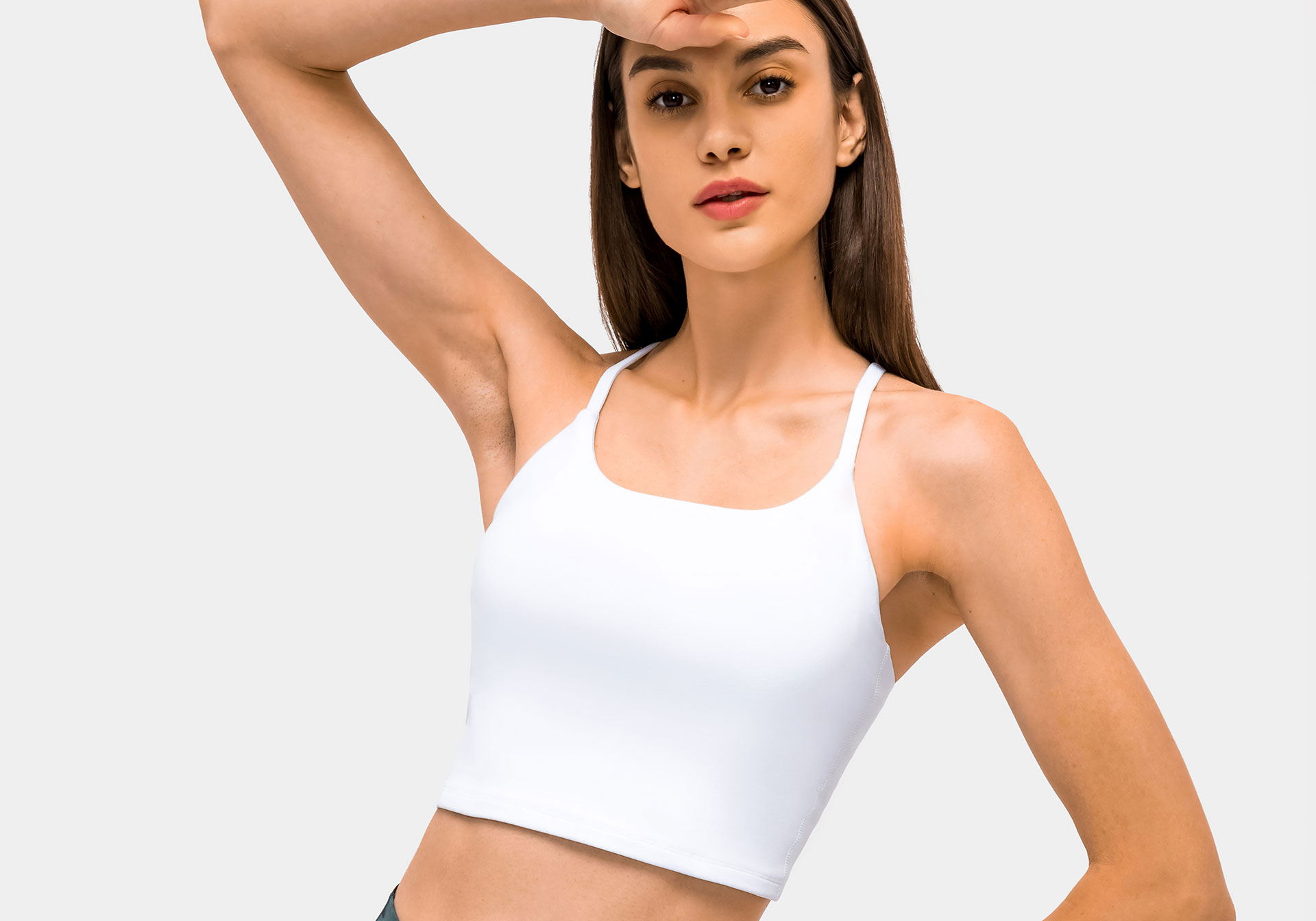 2. Exercise bra straps are not easy to fall off
If you are doing taekwondo, free kicking, etc., your shoulder straps suddenly slip off during high-intensity exercises! The embarrassing atmosphere on the spot is self-evident. When designing the exercise bra, an important indicator is the slip resistance of the shoulder straps. It is also worth mentioning that, in order to ensure strong stability during high-intensity exercise, some shoulder straps have thickening or extra padding design, which makes our exercise more convenient. The exercise bra is made of high-quality cotton and high-elastic material, which is highly breathable. The widened lower part design is more stable and non-slip, so that the chest is not easy to shift, which is the first choice for running on treadmills.
3. The exercise bra is more comfortable than ordinary underwear
You will feel comfortable when you choose an ordinary underwear to fit, such as antibacterial sports bra. The choice of exercise bras is more stringent than ordinary underwear, because as long as it is slightly inappropriate, it may cause many undesirable consequences. For example, yoga courses need to bend the body frequently in all directions. The steel ring carried by ordinary underwear is very inconvenient and has poor sweat absorption ability.
Thus, female friends remember to put on exclusive exercise bras when exercising. The exercise bra used for high-intensity fitness is not only good in wrapping, suitable for shock absorption, but also quick-drying, sweat-absorbing, and breathable. It is suitable for various physical training such as running, yoga, aerobics, and exercise equipment.