What Goes Well with Sports Shorts?
HerGymClothing
What Goes Well with Sports Shorts?
1. Summer favorite sports shorts
In the hot summer, people always like to wear shorts. Comfortable sports shorts have become the first choice for many people in summer. The matching of sports shorts can be easily done with a simple T-shirt. The reason is that sports shorts themselves belong to a simple style. There won't be much problem. But sometimes matching is not so simple, so how do you usually match sports shorts?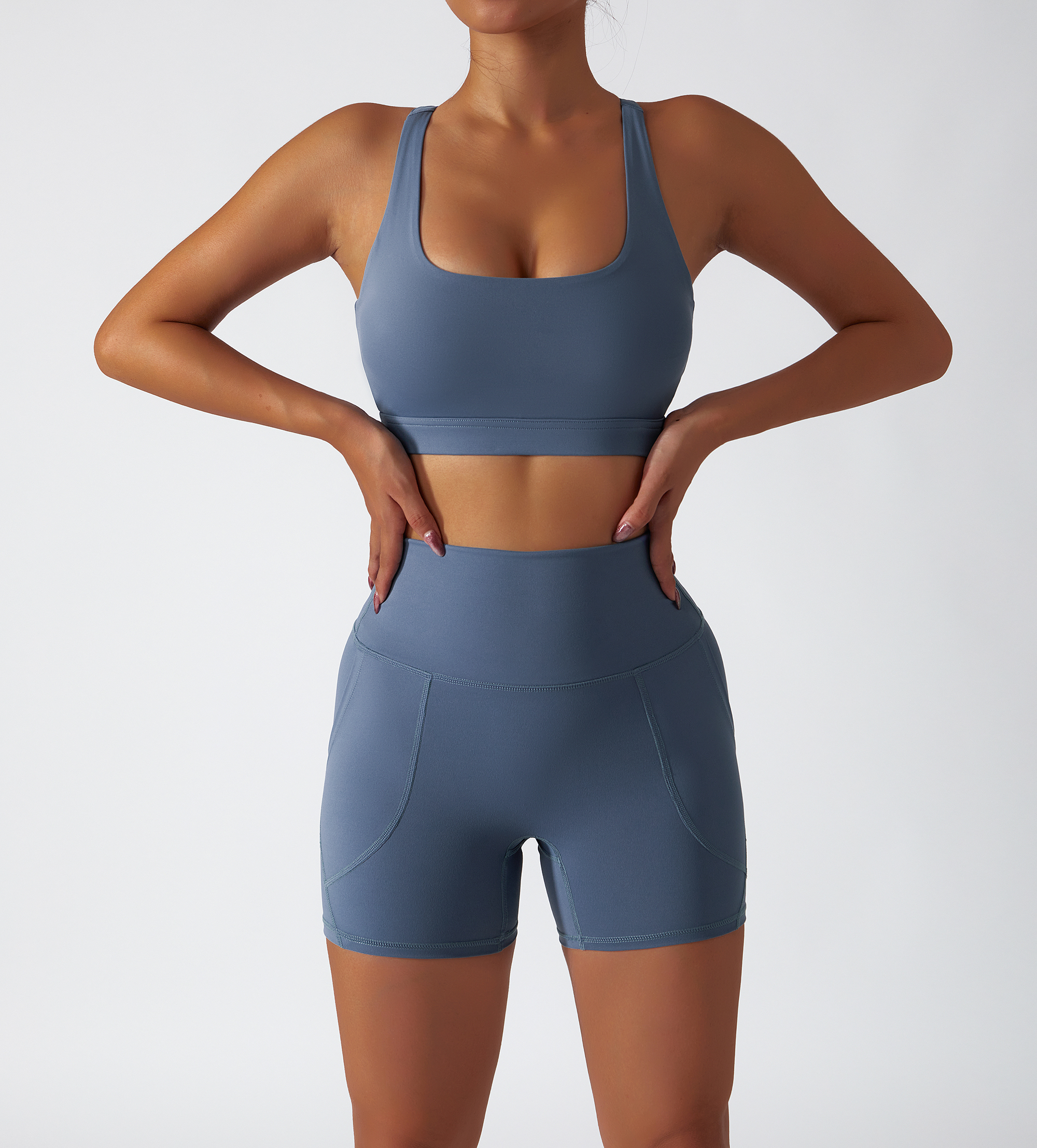 2. How to match sports shorts?
Sports shorts matching recommendation 1: The waist of the sports shorts is designed to make the lower abdomen look flat and thin. The curve at the back is beautiful and crisp, and it is a good silhouette that can be retracted and put away. The trousers are very tolerant, and the fleshy thigh roots are invisible and invisible, whether friends with thick or thin thighs can control it. The top is matched with a loose white short T-shirt, and the looming waist makes the waist more small. With a pair of white casual shoes, the simple and clean dress is also very stylish.
Sports shorts matching recommendation 2: It is very good to wear squat proof workout shorts in summer. The choice of royal blue tones gives people a bright feeling, very temperament, and skin-friendly and breathable. It can be simply matched with a white chiffon shirt and white platform sandals. The combination of royal blue and white looks very refreshing and clean, very eye-catching.
Sports shorts matching recommendation 3: Summer is the best season for sports, even when exercising, you must maintain a sense of fashion. Classic dark legging shorts with pockets, trendy personality, but not too eye-catching, simple and elegant design. Pair the top with a grey tee or yoga tee, and pair it with a pair of black casual sneakers for a comfortable and standout look. Whether practicing yoga, fitness, sports or participating in outdoor activities is a good choice.
Sports shorts matching recommendation 4: white knee length athletic shorts make the legs longer, tight yoga vests highlight the slender waist of women, and white sports shorts not only play a transitional effect in color, but also show the handsomeness of women and sexy.
Sports shorts matching recommendation 5: The collocation of a lapel T-shirt and sports shorts is full of sports, and then wearing sunglasses and a hat adds a little more fashion after sports.
Sports shorts matching recommendation 6: Sports shorts are paired with an off-shoulder top of the same color, which is very small and fresh, and at the same time reveals a little sexy, and the temperament is very charming.