What Do Women Wear for Sports in Autumn?
Hergymclothing
What Do Women Wear for Sports in Autumn?
In autumn, a season suitable for exercise and fitness, do you still stay in the bed? It's time to put on well-fitting sportswear to exercise. But what kind of clothes should ladies wear in autumn? It is important to know that the sportswear for different sports is quite different.
1. Active wear for ladies in autumn
For fitness professionals, the cool autumn is a good time for fitness exercise. Choose a set of active wear for ladies with good breathability, sweat absorption and elasticity during fitness, so that during fitness exercises we can be free of burden, without restricting our hands and feet, and experience the pleasure of sweating in the gym. Strategy for purchasing active wear for ladies: Since you want to exercise, active wear for ladies should be breathable and sweat-absorbent. In addition, active wear for ladies should be slim and flexible so as to avoid the situation that too loose and bulky clothes may hang on sports equipment. It is best to wear a special sports bra high impact shock absorber when exercising, which can protect the chest and avoid a lot of trouble during exercise.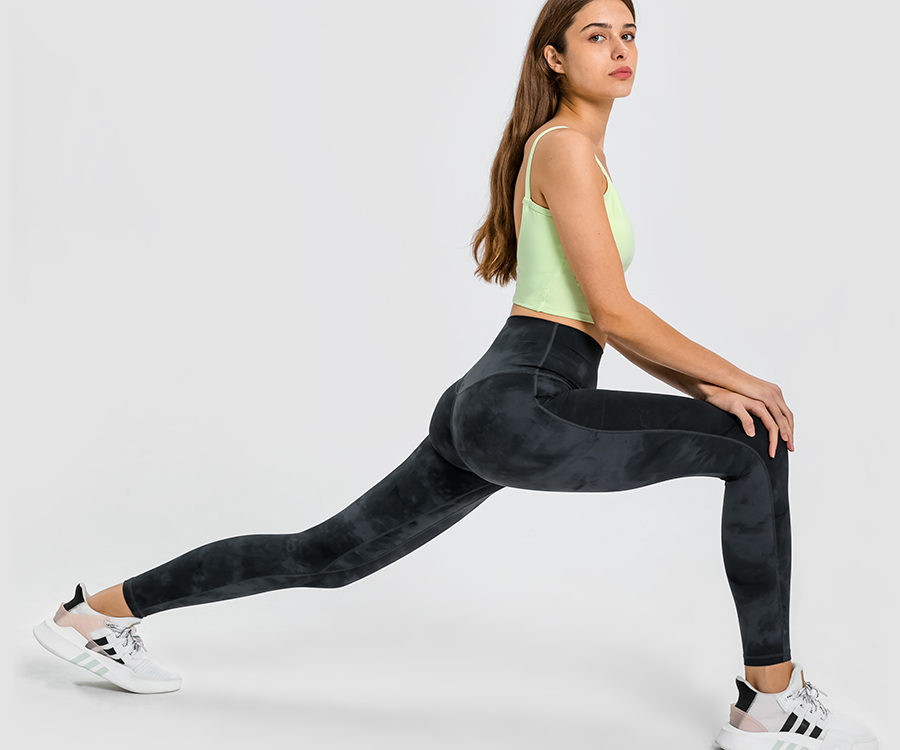 2. Yoga gym wear in autumn
For yoga lovers, it is commonplace to do yoga moderately every day, and doing yoga in autumn is no exception. When doing yoga, suitable but not bulky yoga gym wear can greatly facilitate the stretching, so that you can enter the yoga state faster. Strategy for purchasing yoga gym wear: Yoga exercises has low intensity. You can choose a vest-style yoga gym wear with chest pads. The cross-over design allows you to become the focus of the yoga studio. If you are doing dance training in addition to yoga, you can choose a dance yoga gym wear that is tight in the upper body and loose in the lower body. The pants can be open or wide-leg styles, and the drawstring design is convenient for adjusting the tightness.
3. Outdoor active wear for ladies in autumn
After all, there is a certain difference between outdoor sports and ordinary leisure sports in autumn. It is necessary to consider various climatic factors and natural environment. In order to be more comfortable and protect yourself during outdoor sports, you need to choose professional outdoor active wear for ladies.
Strategy for purchasing outdoor active wear for ladies: Outdoor sports have a high intensity, you need to choose quick-drying clothes with good breathability and sweat absorption. Long clothes are mainly applied, which can not only prevent sun protection but also resist the thorns of grass and trees. In addition, the autumn climate is changeable, so it is better to wear a waterproof and windproof jacket. Choose loose-fitting trousers so as not to restrict the movement of the legs and the color of active wear for ladies should be different from the color of the mountain.