What Are the Points to Note About Adjustable Bras?
Hergymclothing
What Are the Points to Note About Adjustable Bras?
1. Straps of adjustable bras
It is recommended to wear an adjustable bra within the AA to a D cup, with a 1.3cm width shoulder strap, and for the E cup and above, use a 1.6cm or more than two cm wide shoulder strap (widened shoulder strap). There are also many people with breasts above the D cup. They find that wide shoulder straps are not easy to match with outerwear, which affects the appearance. It is recommended to use transparent wide shoulder straps. Do not choose those narrow shoulder straps when wearing adjustable bras, which can easily cause a cold back and sagging breasts.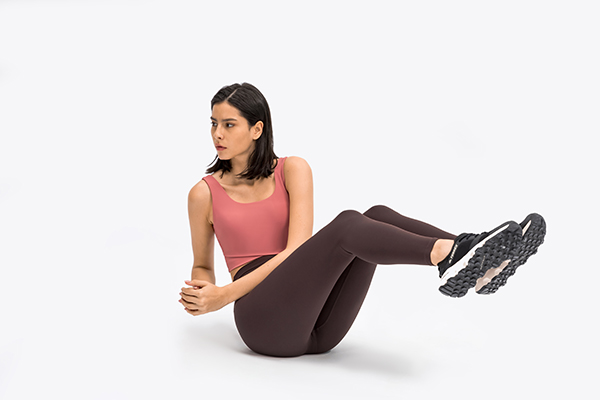 2. Thickness of adjustable bras
It is recommended that those with petite breasts choose adjustable bras with the upper thin and lower thick mold cups. If you need to thicken or add inner pads for better results, it is best to consider increasing the size of the adjustable bra and wear it with a thick film cup or inner pad, so as not to squeeze the breast fat too much. It can deepen the cleavage and create a "big" breast effect, but it is also not easy to cause the breast fat to be squeezed into the two armpits. If you want to buy this kind of adjustable bras online, then HerGymClothing(HGC), a sportswear online store, would be your best choice!
3. The steel ring and back design of adjustable bras
When wearing adjustable vest bras with underwires, the underwires should fit the roots of the breasts, but they should not be too tight (it is advisable to wear them without streaks). If the underwire of the adjustable bra don't fit well, and there is even a gap of more than one finger (2 cm), it is easy to cause the breast fat to overflow and be divided by the underwire, which will cause sagging breasts.
The back design of the adjustable bra is oversized U-shaped, which locks fat and make your back looks beautiful. However, it is necessary to consider whether the air permeability of the fabric is good, otherwise, it is easy to cause sweating and inflammation. Also, the front and back of the adjustable bra should be in the same horizontal position. If it is too high at the front and low at the back, the shoulder straps will often run upwards, which will make the entire chest look ugly. And if the front of the bra is too low and the back is high, the adjustable bra lower belt will tend to tighten the muscles and cause hunchback.