The Secret to Seamless Yoga Leggings, Do You Know?
HerGymClothing
The Secret to Seamless Yoga Leggings, Do You Know?
Of all the sportswear inventions, the seamless gym tights have to be our best. Why? Because, unlike traditional gym leggings, which are made of fabrics that are sewn together, seamless leggings are woven together in a circular fashion to create a one-piece legging without seams, zippers, and drawstrings. The result is maximum comfort with zero friction. Seamless leggings are very flattering, giving you a sculpted silhouette with a supportive, high-waisted fit.
1. Understand the difference between seamless yoga leggings and regular leggings
While seamless yoga leggings and regular leggings may look the same to the naked eye, regular leggings are made using a completely different sewing method called cut and sew. Cut and sewed, the woven fabric pieces are sewn together on a machine called an overlock, so all the different seams you find on some of your favorite sportswear, from waistbands to crotch seams. A range of different fabrics and materials are available for cutting and sewing, whether it be compression, mesh or performance fabrics. In contrast, seamless yoga leggings and seamless shorts gym not only involve different styles of production, but also have their own unique fabrics that are knitted rather than woven.
The seamless fabric is woven on a tubular machine with only the inner leg seams stitched together. Because seamless fabrics are knitted, they tend to be lighter and have more stretch and shape retention than regular leggings. With no seams or stitches, seamless yoga leggings are also super unrestricted, flexible and offer maximum freedom of movement. In other words, they're designed for those heart-pounding HIIT workouts where your body has to flex and move without limit.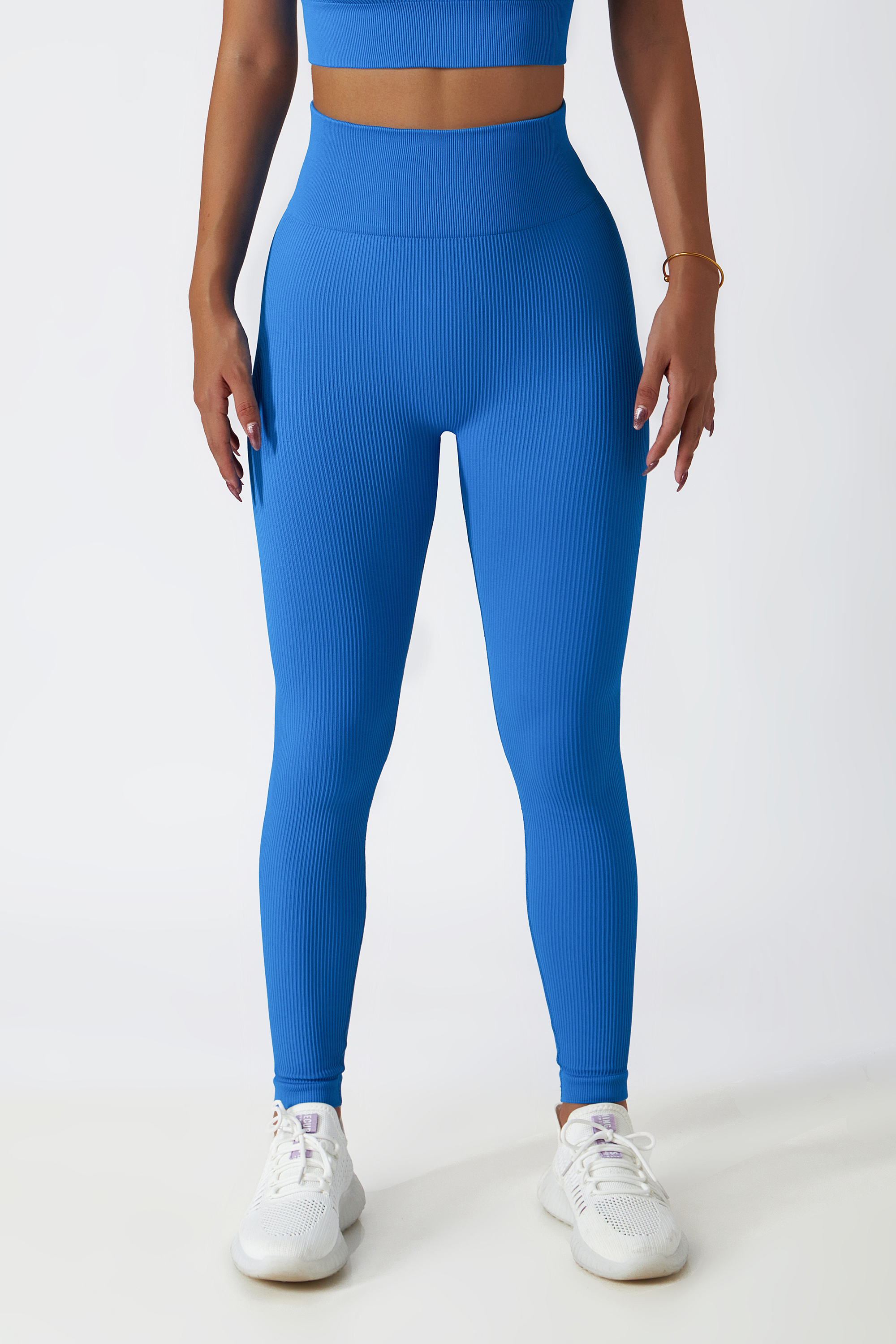 2. What should I consider when choosing seamless yoga leggings?
If you're new to the magical world of seamless workout leggings, what do you need to consider when looking for the perfect fit? Do you want a light second skin or lock in support? Lighter materials are generally great for running and allow for a full range of motion in agility classes, while the compression and core support of thicker styles are great for weight training classes. The best seamless workout tights will offer sweat-wicking properties, four-way stretch and compression as standard. For the color of seamless yoga leggings, you can choose your favorite color.