The Matching of Pink Zipper Vest Can Show the Perfect Figure
HerGymClothing
The Matching of Pink Zipper Vest Can Show the Perfect Figure
Nowadays, with the improvement of the living standards, more and more people join the ranks of fitness. The fitness figure can show the combination of the hardness and softness of women. In the subconscious of many people, they may not like the girls to practice such a figure, they think the girls should be little and dainty, delicate and lovely. But now it is the 21st century. People's aesthetic concept has changed a lot. They begin to pursue the coexistence of bodybuilding and beauty instead of being skinny.
1. Design of the zipper vest
The stylish sports collocation makes the women more stylish and shows their unique personalities. It is a collocation way to show their temperament. As soon as the summer comes, the sports vest appears in front of everyone again. A girl who likes sports and fashion can wear a simple light pink zipper vest, which can let her show her charming neckline confidently. The zipper design of the sports vest reveals some tips, which gives the simple vest a little more sense of design and perfectly reveals the charming neck of the girls.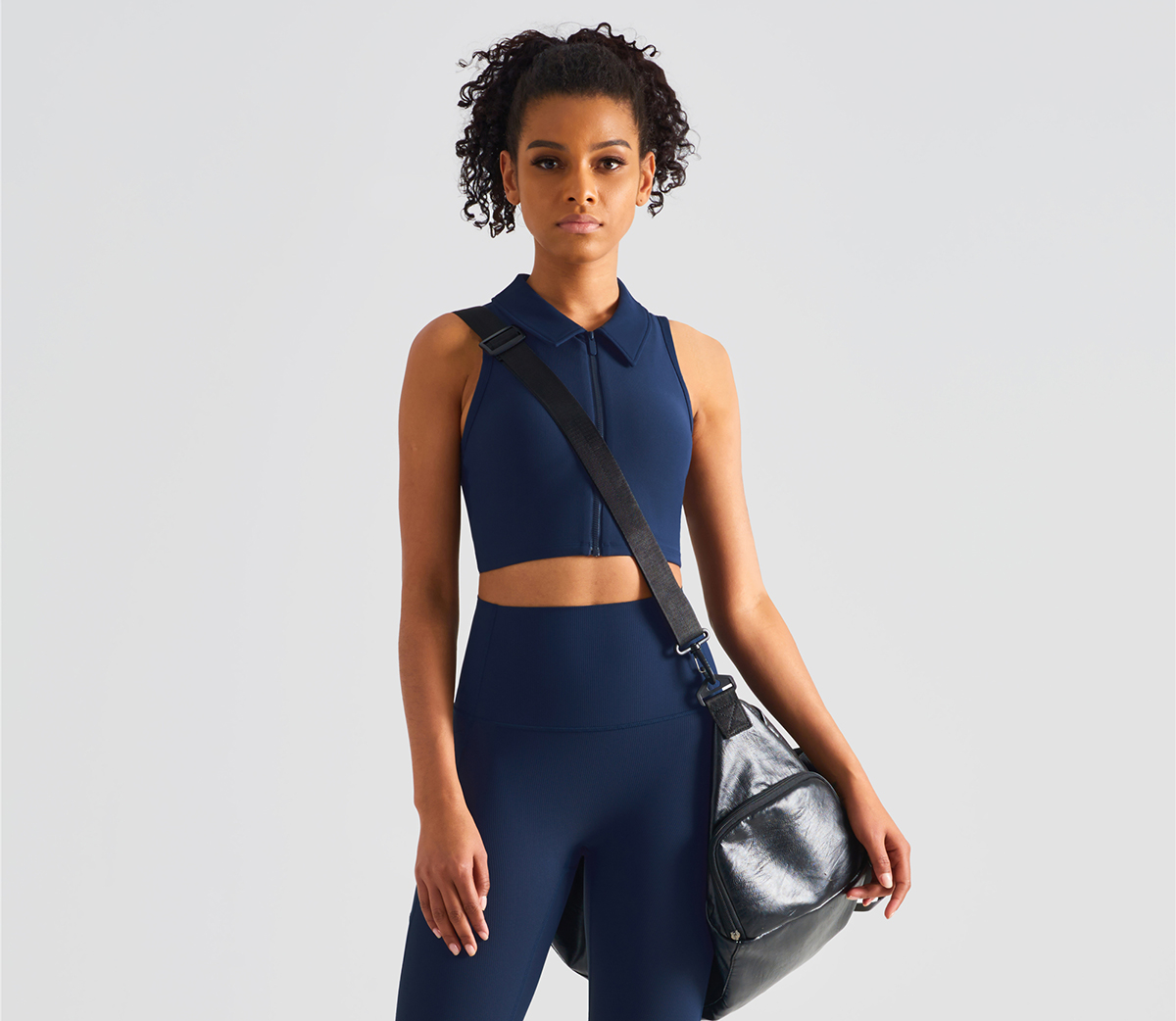 2. The matching of pink zipper vest shows the perfect body line
A pink zipper vest with a light pink gradient honeycomb high waist gym leggings can reveal the perfect waistline and wear a youthful and beautiful feeling. In addition to their appearance, women also pay great attention to the maintenance of their bodies now. They like to exercise more when they are free. Like many fashionable girls, they also have the style of professional sports. The energetic sports collocation is not only convenient to wear, but also allows you to show your good figure, but also show your style and savour. The pink zipper vest with the trendy yoga pants can easily show the elegant feeling and the different female beauty and have a good effect on stretching the legs. It will make you look tall, thin, and good-looking, which will show the woman out of the ordinary.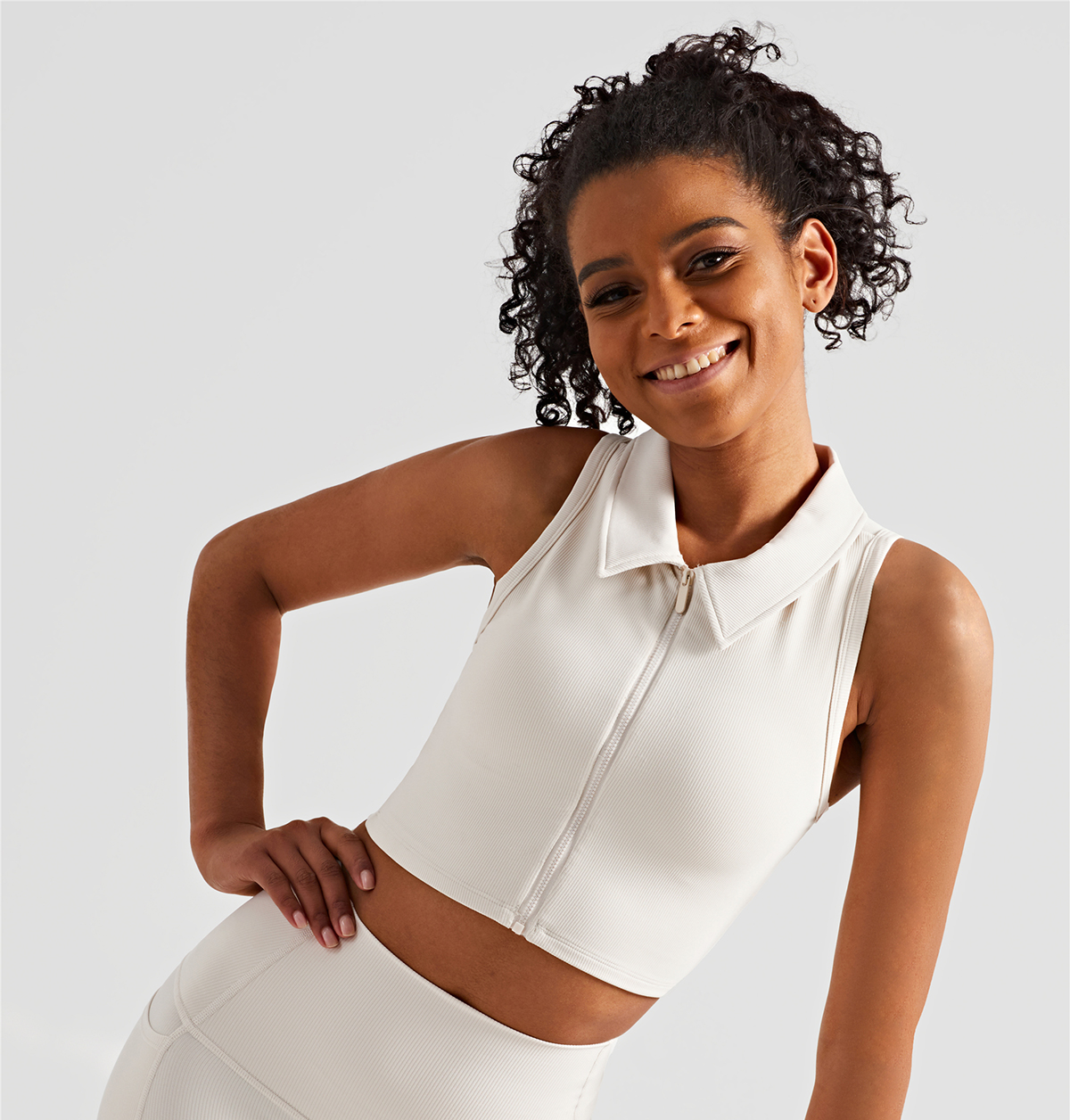 A sporty fit of the pink zipper vest and high waist yoga pants can not only decorate the beautiful outline but also appear particularly soft and comfortable. This fashionable and foreign style of the pink zipper vest shows temperament. Although the design is simple, actually it is not simple. It can highlight women's elegance and youth, improve their taste very delicately, and give people a completely different feeling. A sporty fit of the pink zipper vest and Hergymclothing high waist yoga pants not only has elegant and smooth lines but also has a good overall recovery and ductility to show the temperament. This design that fitting the leg lines which can make the people comfortable when they wearing, bloom the beauty of mature women, and highlight the style of the young people. It is really fashionable and beautiful.