The Benefits of Sports Enthusiasts Choosing Seamless Workout Outfit
HerGymClothing
The Benefits of Sports Enthusiasts Choosing Seamless Workout Outfit
What sports enthusiasts wear while working out has a huge impact on their performance. From comfort to helping you control your body temperature to providing the support you need, it's amazing how much we ask our women's activewear to do for us. A major innovation in this space over the past few years has been seamless workout outfits.
1. Seamless workout outfit is durable and flexible
Probably the biggest benefit of wearing seamless workout outfit is that this workout gear is one of the longest-lasting and most durable on the market today. Why? Because it doesn't use any seams or stitching, your gear can take more hits in the gym and on the track. Your body doesn't pull on the wires that hold everything together because there are none.
As the name suggests, the seamless workout outfit doesn't have any visible stitching, and the result is a flexible, adaptable garment unlike any other. That means it's perfect for running, cardio, yoga - seamless yoga suit is perfect for it, you name it. That's probably why it's so popular as a trendy sportswear. It also tends to be very flattering on most body types.
2. Seamless workout outfit prevents chafing
Remove the stitches to limit the amount of friction when wearing the garment. This can be a serious problem for women who like to work out in leggings, and one that no one wants to deal with after a workout. Using a seamless workout outfit like seamless gym leggings that doesn't irritate your skin from friction almost completely eliminates this problem.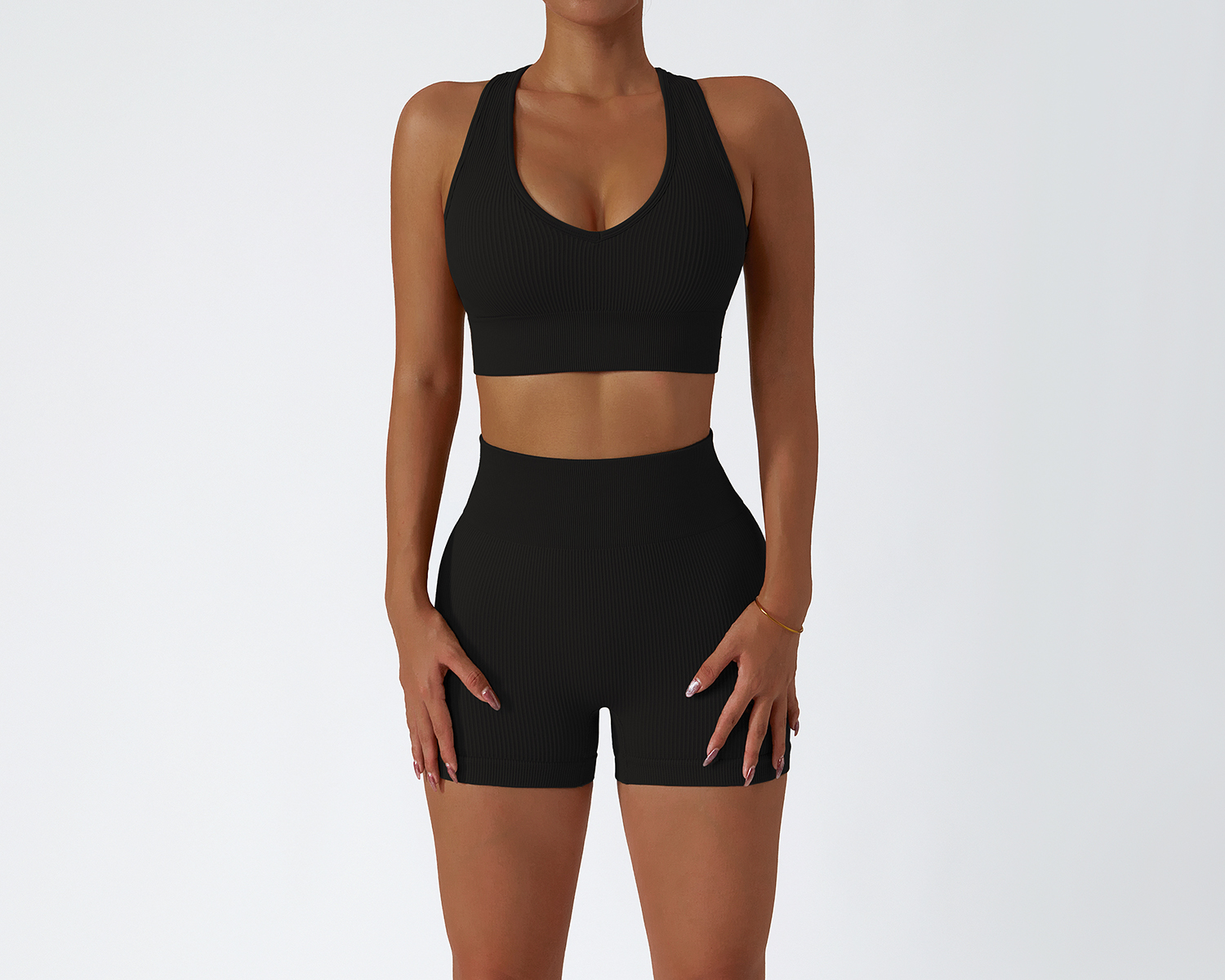 3. Seamless workout outfit is anti-chafing, lightweight and breathable
What makes gym gear ideal is that it's so comfortable that you forget you're wearing your workout clothes. The seamless workout outfit like seamless workout shorts is light and comfortable. This provides sports enthusiasts with maximum range of motion and flexibility.
Breathability is not only important for hygiene, but also for comfort during workouts. Breathability means seamless workout outfits help you regulate your body temperature and stay cool throughout your workout. It also means you can push it to the limit at the gym without worrying about dirty, soaked clothes getting in your way. Breathable clothing can help prevent mold after a workout.
These are just some of the many benefits of seamless workout outfit. Every woman will find a different way to appreciate these revolutionary garments, but the consensus on their quality, comfort and durability is unquestionable. If you're looking for the best activewear for women on the market right now, look no further than seamless workout outfit.