Sports Crop Vest is Retro and Fashionable
HerGymClothing
Sports Crop Vest is Retro and Fashionable
Ⅰ. Fashionable sports crop vest
From Ballet Beautiful to plank support, it seems that everyone is beginning to pursue a lifestyle featuring the beauty of healthy. Sports style is also one of the enduring styles in fashion wear. Do you feel that light sports style wear has recently become popular again, especially sports crop vests, which are deeply loved by fashion trendsetters. How to mix and match sports crop vests to be harmonious and innovative?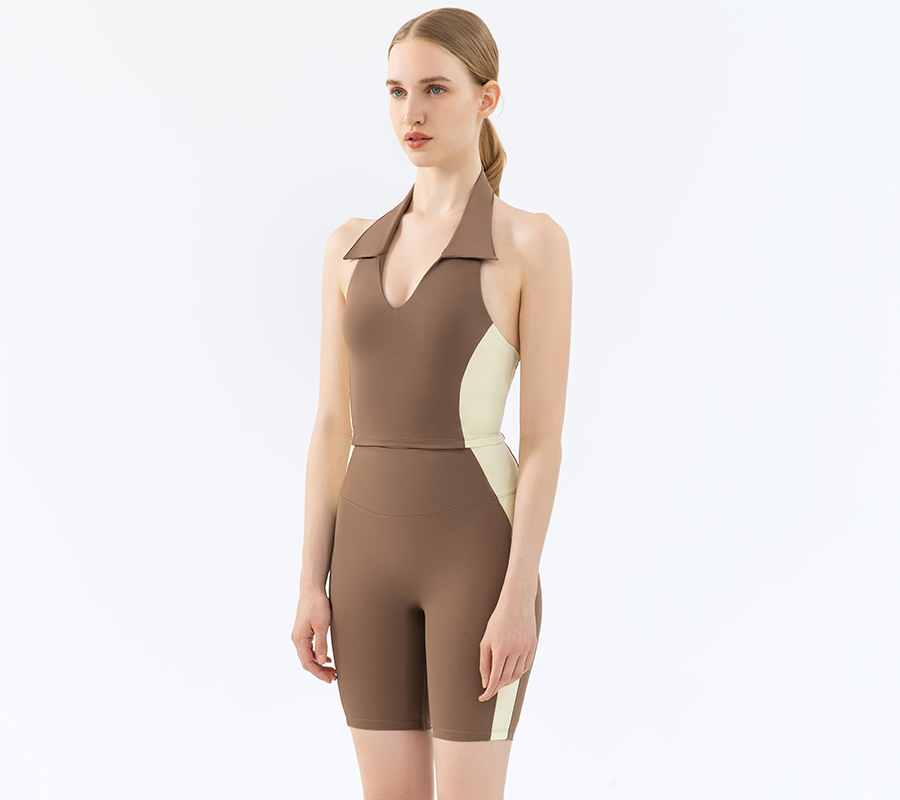 Ⅱ. The retro mix and match style of sports crop vests
(1) The sports crop vest is matched with a hoodie coat, and the lower body is decorated with torn and midriff-baring white jeans, embellished with silver trouser chains, echoing the golden chain bag, which is unique and individual. The white sports crop vest is matched with a thin white sports jacket. The lower body is yellow lace-up sports pants. The yellow color and the pink and black stripes on the jacket form a contrast, which is retro and fashionable. Choose high waist fitness leggings which can better lengthen the legs and improve the waistline.
(2) In the loose striped sequined suit, there is a women's black sports vest, matched with black shiny leather and silver-heeled high heels, highlighting your temperament. The shiny sequined stripes echo the high-heeled silver heel and silver hoop earrings. The drape suit gives people a lazy but handsome feeling.
(3) A fluffy side curly hair, a women's black sports vest in a gray striped pajama suit, and combined with black and white color sneakers - the same sports retro style is interpreted differently.
(4) The dark gray suit jacket is mixed with a black bandage sports crop vest, and the lower body is matched with loose black half-covered sports pants, stockings and white shoes with a contrast color, woven and stitched bucket bag, which is casual. The contrast color of the bag perfectly echoes the contrast color of the stockings. The laces of the sports crop vest are handsome and sexy.
(5) With a three-bar sports crop vest inside the black hooded sweater jacket, paired with three-bar lace-up high-waist sports pants and black sneakers, you carry a dazzling small bag. It is airport wear which is exquisite, compact, comfortable, casual and full of vitality. Classic black and white matching is suitable for young ladies who don't know how to mix and match colors. The classics will never go out of style.
(6) The yellow cardigan is matched with a women's black sports vest, and the lower body is matched with light-colored high-waisted wide-leg pants and small white shoes. It can greatly raise the waistline and lengthen the leg line. Beautiful yellow color with the black baseball cap is youthful. The black leather jacket is matched with a white gym vest inside, and the lower body also wears leather wide-leg pants. Who doesn't like the cool and sassy beautiful young lady?
(7) Women's black sports vest is matched with camel color shorts, with black single-shoulder bag casually slung on the shoulder. Thick-soled black high-top boots lengthen the legs. Even if you are well-dressed, but the matching shows a relaxed and casual feeling.