Selection of Women's Yoga Wear
Hergymclothing
Selection of Women's Yoga Wear
1. Introduction to women's yoga wear
As an ancient fitness exercise, yoga is becoming more and more popular in modern society. At first only a few people practiced it, which was regarded as a freak by many people, but now it has been at the forefront of fashion. Many fashionable men and women will choose to practice yoga.
The question is as so many people like to do yoga, when girls practice yoga, how to choose and wear women's yoga wear?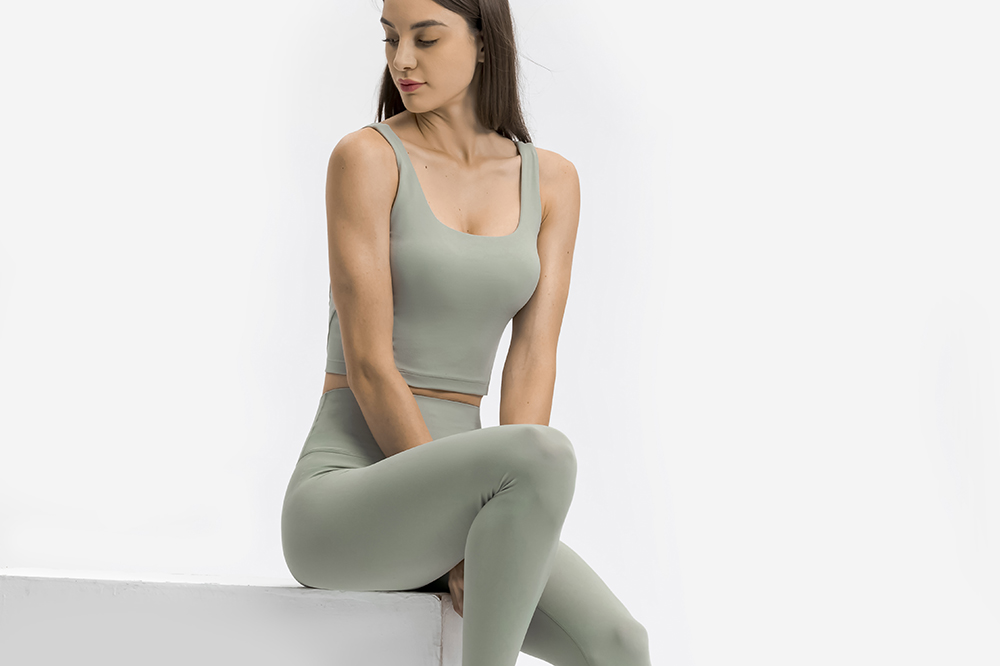 2. The choice of women's yoga wear
Although the styles of modern clothing are changeable, the selection of women's yoga wear should still follow the basic requirements. It is not recommended to buy too odd styles. Traditional yoga clothing, such as a seamless yoga bra is a good choice. Women's yoga wear is also a kind of clothing. As a dedicated yoga practice clothing, it must meet any detail requirements in yoga practice, and the most prominent is the requirement of flexibility. Because yoga has a lot of large-scale movements for stretching the whole body, and it's not just movements from a few angles. If you wear loose and comfortable clothing made of cotton and linen, it is of course very airy and comfortable, but sometimes you will feel very restrained due to the lack of elasticity of the fabric.
In addition, in yoga, there may be postures such as shoulder standing or head down and feet up. If the clothes are too loose, they will slide down. This kind of clothes will have the embarrassing situation of exposing the abdomen or legs. Women's yoga clothes made of moisture-absorbing and sweat-wicking fabrics, although not purely natural materials, have one advantage: their sweat-wicking properties are indeed better than cotton and linen. This will not cause wet clothes and pants to stick to the body, which will cause eczema over time. Therefore, choosing a women's yoga suit that is conducive to wicking is very helpful for our practice. There are many types of fabrics that absorb moisture and wick away sweat. It is recommended to compare different qualities and choose the one with more detailed texture and better elasticity. Some women's yoga wear fabric has a lot of chemical fibers added, wearing the body like wrapped in thick nylon cloth. This is the worst choice.