Questions About Gym Bra
Hergymclothing
Questions About Gym Bra
1. Do you still wear a bra in gym bra?
There is no need to wear a bra in the gym bra. Generally speaking, gym bra is worn alone, so there is no need to wear a bra inside. Gym bra is more stable, fixed and supportive than ordinary underwear, and it is even better in terms of perspiration. The main purpose of wearing a gym bra is to strengthen the wrapping and fixation of the chest after wearing it, and to prevent muscle and ligament damage caused by the shaking of the chest during strenuous exercise.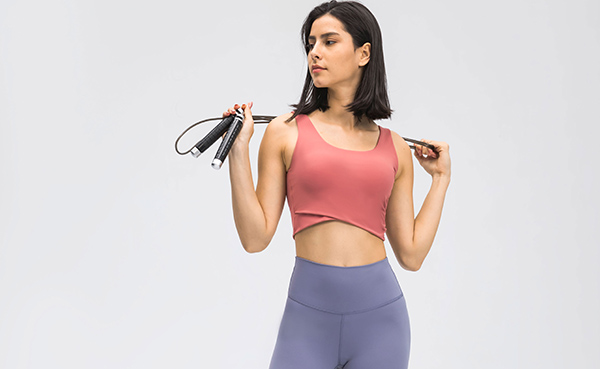 2. How to choose the size of gym bra?
Gym bra has XS S M L XL XXL (2 4 6 8 10 12 14) or larger models. Choose a gym bra according to the type of exercise you often do. Gym bra is divided into low support, medium support and high strength support. You could buy all these kinds of bras at HerGymClothing(HGC), which is an activewear online shop.
Low-strength support gym bra is comfortable to wear without oppressive feeling, relatively loose, most of them are one-piece sports underwear. Its support is relatively weak, and it is suitable for small-intensity sports and static sports.
The gym bra with medium-strength support has a certain degree of elasticity and easy stretch function, which can completely wrap the chest and improve the role of proper protection and support during exercise.
The gym bra with high-strength support is suitable for soothing and damping in sports, can completely wrap the chest, and has strong fixation. High-intensity gym bra is suitable for fast running, fighting and other sports types.
In addition, you must know your upper bust, lower bust, and cup shape. You can also check the ingredient list and choose a Lycra with a higher composition, which is more flexible. Going to the store to try on is also an important step. Do some stretching exercises to see if the underwear is comfortable.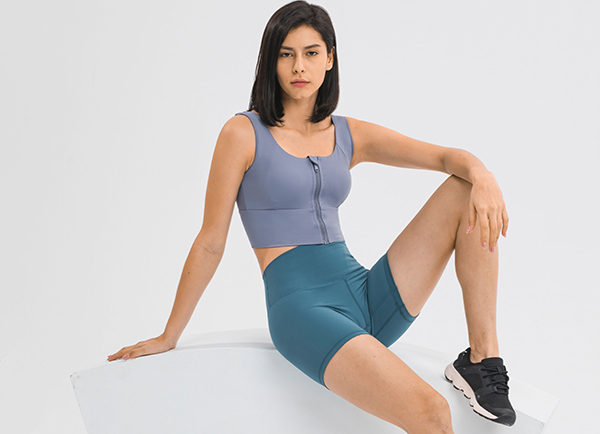 3. Can gym bra be worn for one day?
A push up gym bra can be worn for a day occasionally. But in the long run, the push up gym bra is not suitable to be worn too frequently, and you need to take off your sports underwear when you sleep at night. Gym bra is a kind of functional underwear, mainly used for sports, not suitable for other occasions.
4. How to wear a gym bra?
When wearing gym bra, adjust the length of the shoulder strap. Do not tightly embed the flesh of the shoulder. It is the most suitable for the tightness of one finger. Reach your hand next to the cup, draw in the fat around you, and then flatten the sides of the bra. Finally, grab the back buckle and pull it down, adjust it a little bit to make you feel most comfortable, and see if any part bulges.
HerGymClothing(HGC), an activewear online shop, promises to provide you comfortable and high-quality sports bras!