Pink Sports Vest: Not Only Show Femininity
HerGymClothing
Pink Sports Vest: Not Only Show Femininity
With the improvement of economic conditions, many people have begun to pay attention to body management. It is believed that many people know that fitness can not only shape the body, but also enhance our own strength. Many girls also choose to exercise to strengthen their self-protection. Fitness girls always give people a feeling of confidence with their outfits, and they are often seen in sports crop vests. So how to show your perfect body shape with a pink sports vest?
1. Choose a pink sports vest
Many people think that fitness girls are too masculine. Especially because of the muscles on their bodies, they do not look feminine. In their subconscious mind, girls just should be fair and cute. We all know that pink color gives people a feeling of cute. So, the fitness body and the pink vest match with each other can show both masculinity and feminity, which not only shows the fortitude and beauty of women, but also embodies the soft side of girls. Hergymclothing cute sports bra and leggings set is quite suitable for women who want to show their strength and feminity.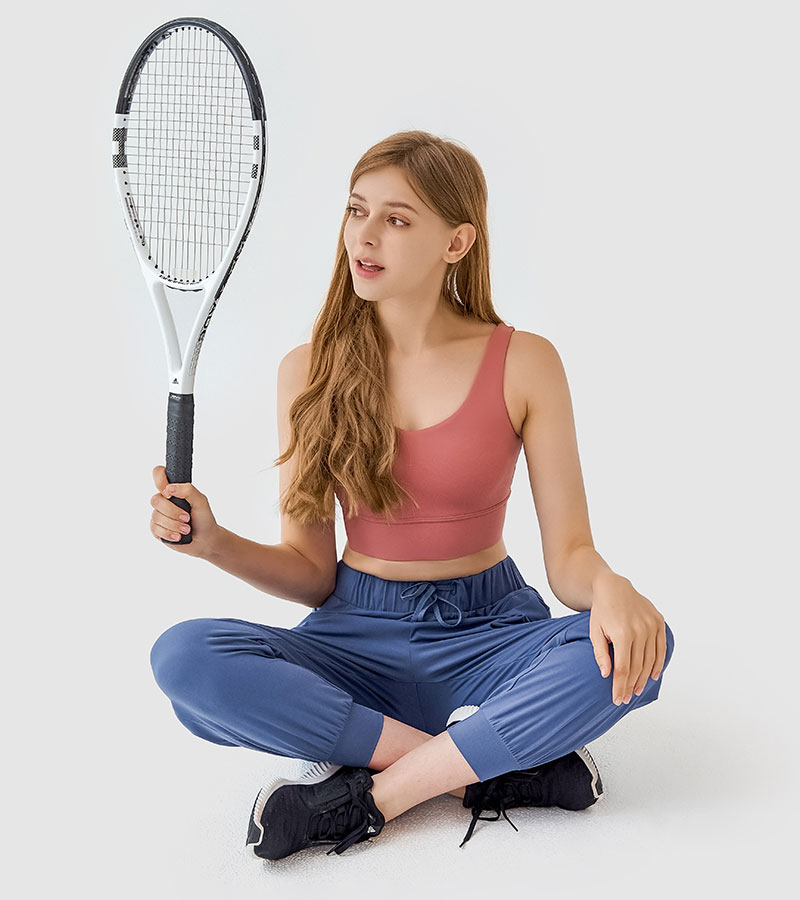 2. The matching of pink sports vest
The pink sports vest perfectly shows girls' confident and charming neck lines. You can choose the version that the back adopts a cross design, which will not be too exposed and can reduce the monotony of the solid color sports crop vest. In the process of exercise, the sweat glands of the human body will become developed, and the body heat will continue to be emitted. The design of the sports crop vest solves the troubles of fitness professionals. It is breathable and refreshing, and it is very convenient to exercise.
In the matching of the pink sports vest, you can choose a pair of yoga pants, which are both light and fit to shape the legs. The color of the pink sports vest and the gray yoga pants are both light-colored series. The matching of the two is more girlish. The pink sports vest, peach leggings tiktok, and a pair of sneakers make the overall visual proportions look very harmonious. If you add a black backpack with letters printed on the shoulder straps, it will look full of youthful vitality. Regarding the treatment of the hairstyle, the ladies can tie a low ponytail so that it looks refreshing and smart with a sports vest.
After reading our introduction, do you have a feeling that you want to have it right away? Beauty who likes fitness should try it. Our pink sports vest pairs with grey slim yoga pants reveal your perfect body line. If you match it with a pair of dad shoes and a backpack, it's even more energetic. Also don't forget to tie a ponytail, which can make you look cute and young.