Matching tips about light pink sports vest
HerGymClothing
Matching tips about light pink sports vest
In summer, the temperature is high and the day is sultry. The airtight underwear makes lots of girls feel uncomfortable. If you want to spend a breathable and refreshing summer, a sexy and comfortable and silky sports crop vest is indispensable.
Ⅰ. Girly pink sports vest
In summer, everyone usually chooses some bright colored sports crop vests, which can not only improve the fashion sense of your style, but also increase the rate of second glance. And wearing a bright colored sports crop vest can make person's skin tone look fairer. In the summer, we suggest you trying more bright colored sports crop vests. For young ladies, It can better show their youthful and fashionable charm. However, you should avoid choosing overly ostentatious colors, such as red with high saturation, which is difficult to match well. You can try light pink and pink sports vests. Such sports crop vests are very girly, exquisite and fashionable.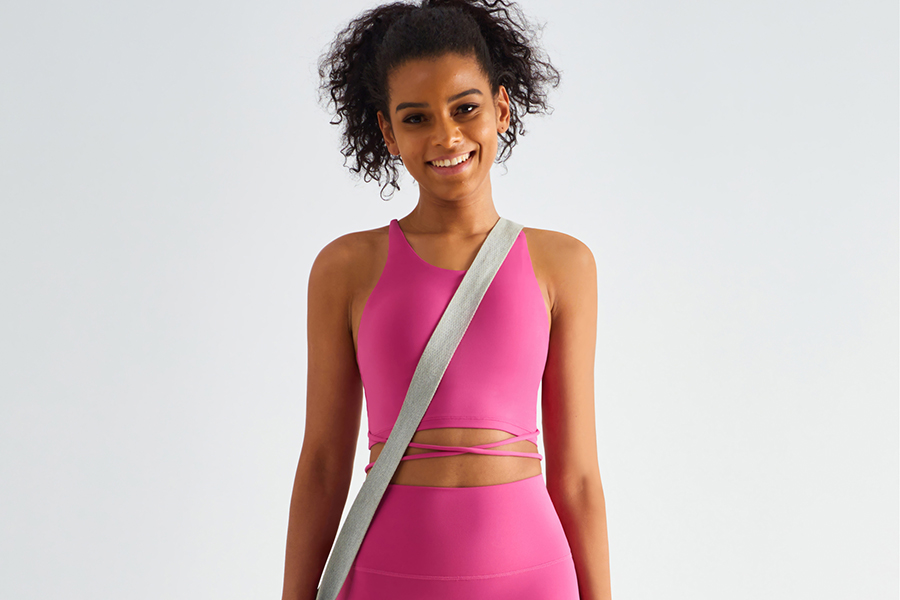 Ⅱ. What are the matching tips for a light pink sports vest?
1. You can choose trousers to match light pink sports vest. Because everyone's clothes are cooler in the summer, it may make people look "frivolous". And if you want to avoid this frivolity, in fact, wearing long pants can be a good solution. This can be more dignified. Hergymclothing capri running leggings with pockets are quite popular these days.
2. You can choose low saturation color clothes to match light pink sports vest. When matching clothing, we generally try to minimize the variety of colors, so that it is easier to build a sense of luxury. Although the color saturation of the light pink sports vest is not high, it is also very eye-catching when worn on the body. When choosing the color of your pants, you can try light blue. Hergymclothing light blue bum scrunch gym leggings would be a good choice for you.
3. When matching with a light pink sports vest, you can also choose the version of the pants according to the figure. For example, when pairing with a short light pink sports vest, you should pay attention to whether the fit is suitable for you when choosing pants. If you are very thin and tall, you can choose slim-fit pants. However, if you are not confident with yourleg curves, it is recommended to choose a looser version, which can modify the leg shape.