Matching of Athletic Outfit in Different Seasons
HerGymClothing
Matching of Athletic Outfit in Different Seasons
The comfortable and fashionable athletic wear outfit has always been loved by people, especially the fashionable casual athletic wear outfits which can be worn not only for sports but also for daily use. So how to match the athletic wear outfit to look good? For different seasons, people, and types, sportswear matching skills are different. What are the athletic wear outfit matching skills? How to match it to make you feel comfortable and fashionable?
1. Matching of athletic wear outfits in different seasons
The temperature in spring and autumn are relatively comfortable, and the choice and collocation of the athletic wear outfits are also mainly comfortable. You can choose the classic black-and-white collocation, or wear a sports skirt to match the autumn sports top. If you like the camouflage, you can also match it with the camouflage sports top.Recommended Collocation: white sweater + black sweatpants; cartoon black T + white cardigan coat + sweatpants; round neck sweater + sports bag hip skirt; camouflage top + black sweatpants + hairband.
For the summer athletic wear outfits, you can choose the sports suit which is classic and versatile. You can also choose the athletic wear outfits with the better permeability, such as the short sleeve T-shirt/polo shirt to match with the comfortable pants. However, if you are playing basketball, it is recommended to wear a basketball suit.Recommended matching: suspender vest + shorts + short T-shirt; sunscreen clothes + shorts + suspender vest; basketball suit + hairband, tight pants + sports top + sports shorts + sports wristband.
We should consider the sweat absorption and air permeability of the athletic wear outfits when choosing winter sportswear. When the weather is not cold, you can only wear quick-drying clothes and thin coats. If it is a little cold, you can add sports clothes like a cropped zip up workout jacket as a warm layer. If it is colder, you can put on a windproof jacket, gloves, scarf, etc. Recommended collocation: quick-drying clothes + sports pants + thin coat; long-sleeved quick-drying clothes and pants + hoodies + ear muffs + thin gloves; quick-drying clothes + sports hoodies+ windproof jacket + hat + gloves.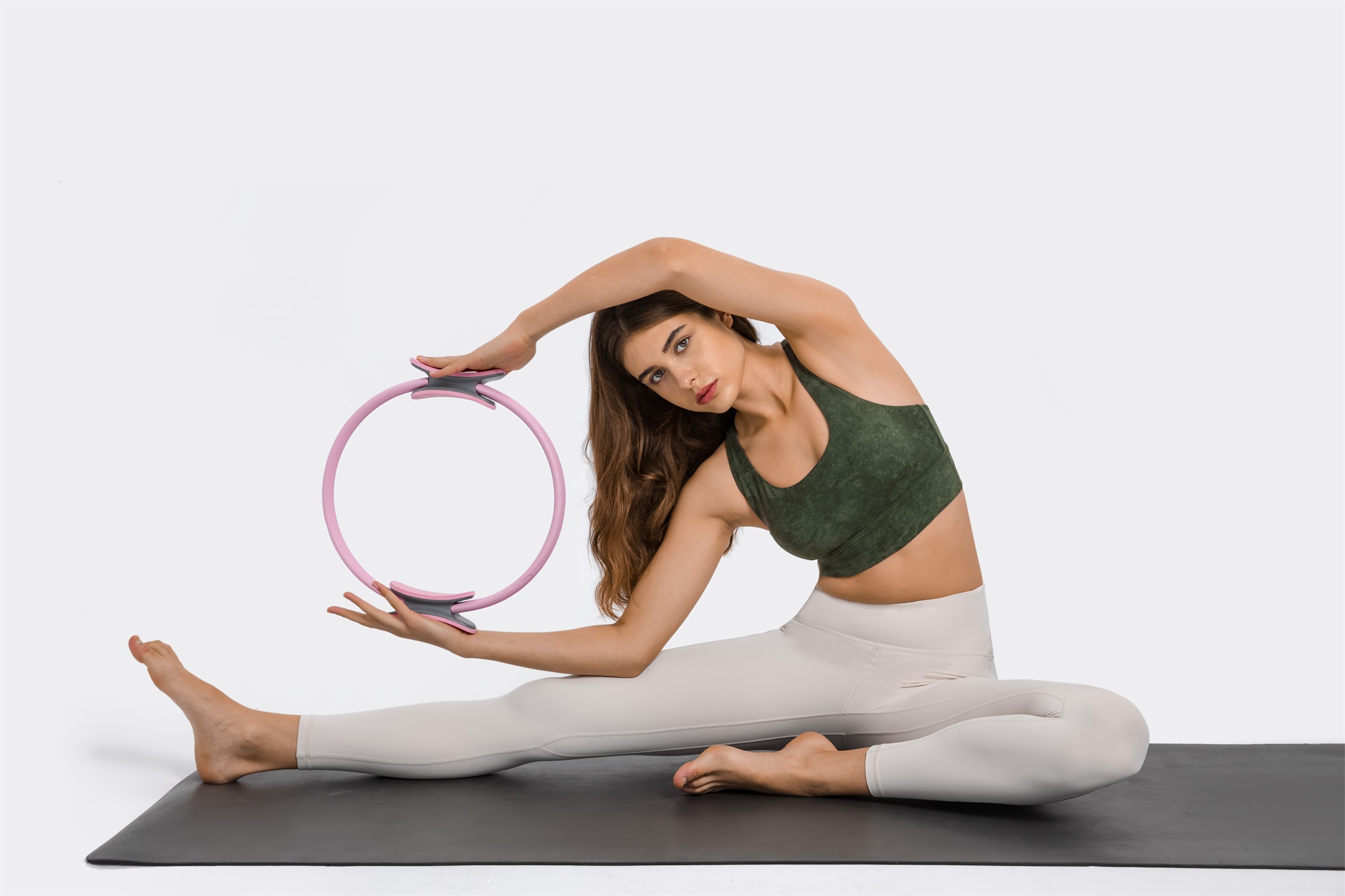 2. Fashionable and casual collocation of the athletic wear outfits
The colors of women's athletic wear outfits are selected according to their preferences. The light colors can be selected in the summer and the dark colors in winter. If you don't like the bright colors all over your body, you can choose to wear the bright colors only on the upper body. In addition to the sports suits, women should also choose suitable sports underwear when exercising.
Sports suit matching: 1. Shoes: the sports suit can be directly matched with sports shoes, leisure board shoes, canvas shoes, and running shoes. 2. Bags: the leisure bags and canvas bags are more suitable to match the athletic wear outfits, or with the bags of the ordinary sportswear brands.Recommended matching: sports suit + small white shoes + canvas bag; T-shirt + hooded cardigan jacket + sports shorts + canvas shoes; hooded sportswear + sports straight skirt + board shoes.