Matching Ladies Athletic Jackets
HerGymClothing
Matching Ladies Athletic Jackets
The weather is getting colder and colder. It's time to wear a jacket. Many girls like to wear sportswear, especially the students. So how to match a sports jacket to look energetic? A sports coat is a popular coat that can be paired with a lot of clothing, such as T-shirts and shirts. So what looks good in a sports coat?
Ⅰ. What color looks good in sports coat?
The black sports coat is a versatile style. The black sports coat can be a very simple style without any pattern. There are two vertical bars on the sleeves. This is a very classic and simple sports style design. Although there are not too many complicated designs, it looks very advanced, low-key and fashionable. The sports coat is not only worn when exercising, but can also be worn in daily life. It is also perfectly suitable to be worn as an ordinary coat. A blue sports coat is paired with a white tee for the perfect match. Hergymclothing has various types of women's athletic coats, like a zip up exercise jacket. Buy ladies athletic jackets on Hergymclothing now!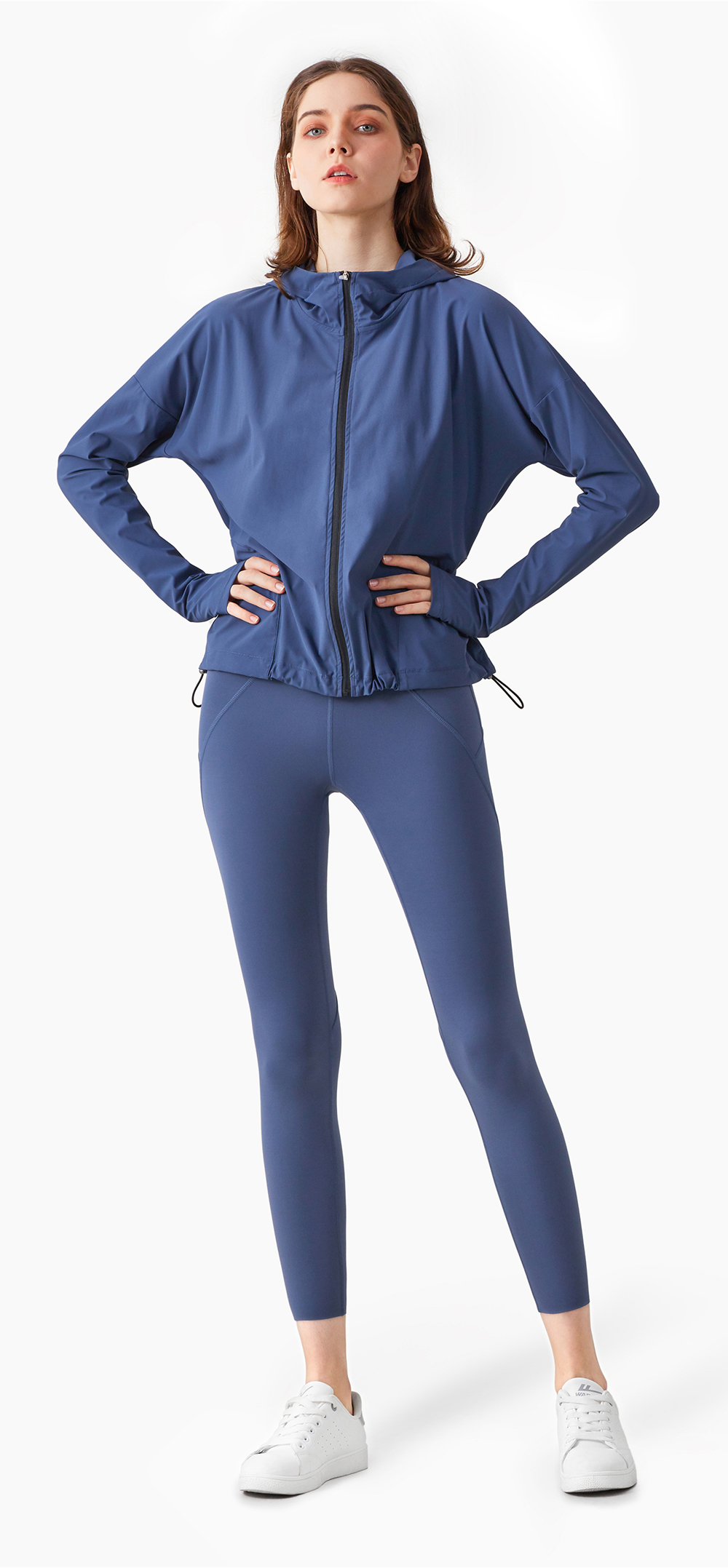 Ⅱ. What to wear inside the sports coat?
1. T-shirts. If it is a set of sportswear, then there is no need to be too entangled in the matching. It is perfect to choose a white T-shirt, and then match it with a pair of sports shoes, which is full of fashion and sports style, comfortable and generous.
2. Shirts. If it is a daily wear, you can wear a matching shirt in the sports coat, and then match it with a pair of jeans. For shoes, you can choose sports shoes, canvas shoes or sneakers, which are also very good-looking, whether it is shopping or going to work.
In fact, the sports coat is also a very good match, and can be matched with T-shirts, shirts, sweaters, sweaters, etc. However, when matching, you should pay attention to the color of the clothes, and the color of the coat and the color of the inner clothes should match, so that it looks harmonious and beautiful.
Ⅲ. How to match ladies athletic jackets?
Outfit 1: Ladies athletic jackets with pencil pants. For girls, black pencil pants are the most common in this season. Because the weather is cold, wearing tight pants will not feel hot. With a pair of ladies athletic jackets, it looks more energetic.
Outfit 2: Ladies athletic jackets with a pleated skirt. In autumn, you can wear a pleated skirt with a pair of leggings, which is fashionable and trendy.
Outfit 3: Long ladies athletic jackets with pedicure pants. For tall kids, you can wear a long ladies athletic jackets, or a trench coat, paired with a pair of tight black pedicure pants, and sneakers, which will make the whole figure look taller.