Learn How to Properly Wear Fitness Legging
HerGymClothing
Learn How to Properly Wear Fitness Legging
Fitness legging is a versatile garment from fitness legging manufacturers, but not everyone knows how to wear them properly. In fact, many people think that fitness legging is only meant to be worn as part of sports clothing. If you wear a pair of fitness leggings under other clothing as pants instead of tights, it's hard to create a stylish look, but that's of course your own personal choice. By choosing the right shoes and matching and mixing colors, fitness legging can be worn and stylish in any season.
1. Wearing fitness legging
Wearing a fitness legging made of fine materials to work is fine, but for a more appropriate look, consider opting for a fitness legging made of dark colors. Remember, having a variety of fitness leggings will help you mix and match better workwear. Still, your fitness leggings with pockets should be tight enough to fit snugly, but not so tight that people can even see the flesh on your legs. Also make sure they're not too loose to start wrapping around your legs, as that's not very attractive either. You can always find those that not only look better, but feel comfortable.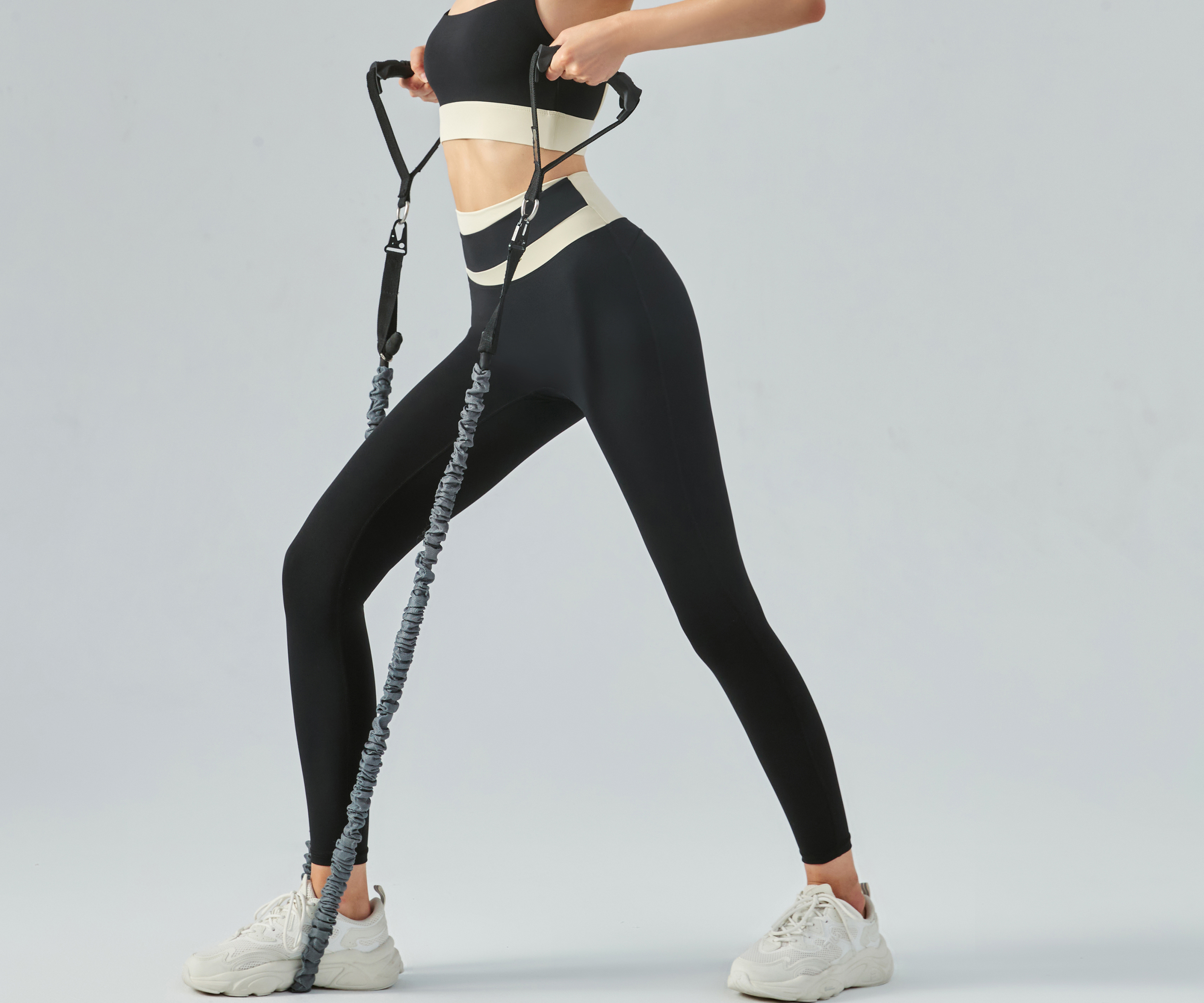 2. How to match fitness legging in daily life?
Choose the right shoes to match with fitness legging: Fitness legging looks fine with sandals, knee-high boots, etc. If you're going with pumps or heels, make sure your fitness legging matches your shirt so you don't end up attracting too many awkward looks. You can also try moccasins or ballet flats as long as your shoes are paired with other outfits.
Fitness legging with dresses: Wear a stretchy or cropped summer dress with fitness legging that complements the color of the dress. Fitness leggings women and dresses should be coordinated, but not the same color. Here, if your dress is showing off too much design, it is recommended to choose a solid color fitness legging, or you can do the opposite, choose a solid color dress with printed fitness legging, and add a solid color scarf outfit.
Fitness legging with denim shorts: Want a cute and casual look? Pair it with a pair of black or white denim shorts and a pair of plain fitness leggings and you're all set. Casual shoes like sandals, low boots, flats and even sneakers are great for this look, just make sure the shorts aren't too tight.