Is It Necessary to Wear Fitness Clothing?The Differences Between Women's Fitness Wear and Sportswear
Hergymclothing
Is It Necessary to Wear Fitness Clothing?The Differences Between Women's Fitness Wear and Sportswear
1. Exercise in gym, you must wear women's fitness wear
Wearing women's fitness wear has pressure on the surface of the human skin and increases blood circulation on the surface of the skin. At the same time, the wrapping of the muscles can make people feel excited, so that the whole body is full of strength with eagerness to try.
The soreness of the body is caused by the accumulation of lactic acid produced by the friction of the muscles during exercise. Women's fitness wear can effectively promote the decomposition of lactic acid, prevent the accumulation of lactic acid, making the human body more comfortable and preventing the whole body from being sore after exercise. Women's fitness wear use unique high-stretch fabrics, which can quickly absorb sweat, allowing you to keep a dry body at all times and making exercise more comfortable and healthy. The fabric itself is efficient and environmentally friendly, and its color fastness reaches EU standards. Women's fitness wear fabrics use imported antibacterial dyes which are integrated with the fabric in a natural penetrating form, so frequent or repeated washing will not affect them. They can prevent the growth of bacteria and the generation of odors, and make the sports crowd more healthy and safer.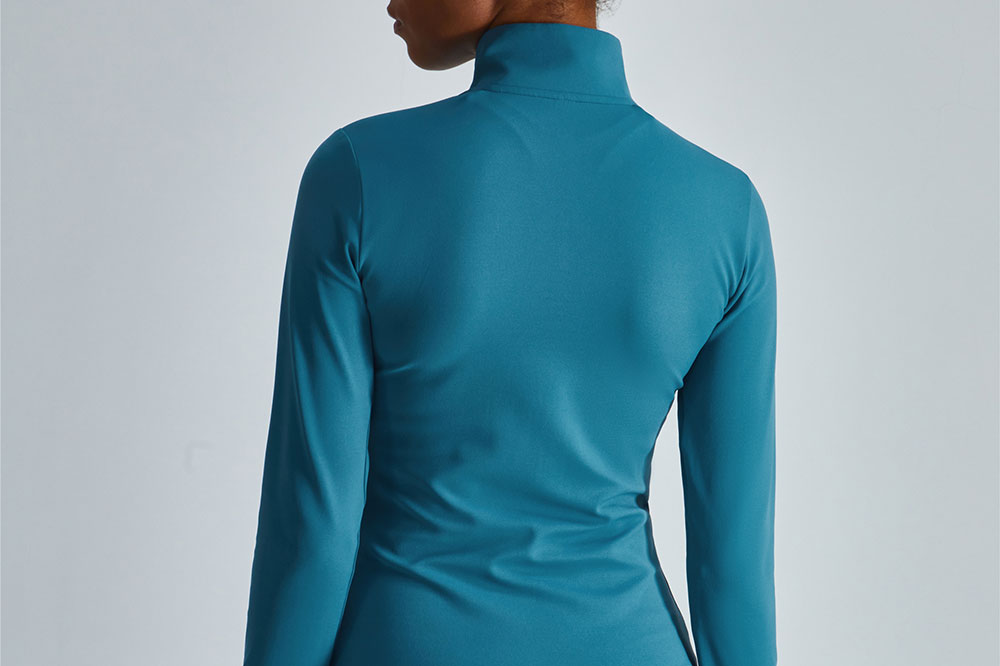 2. The differences between female sportswear and fitness wear?
Fitness exercise is an exercise program that uses bare hands or various equipment, and specialized movement methods to develop muscles, increase physical strength, improve physical fitness, and cultivate sentiment. Women's fitness wear is designated clothing for women to do fitness exercises. A suitable set of women's fitness wear can not only shape and protect the body, but also attract the attention of others and enhance one's self-confidence and sexy appeal.
Female sportswear is clothing dedicated to sports competitions. Ladies' sportswear is usually designed and made according to the specific requirements of sports.
Women's sportswear in a broad sense also includes clothing worn for outdoor sports activities. In textiles, casual wear and sportswear have occupied the largest market, and are widely favored by consumers, especially in recent years.