Is Fitness Sports Bra Suitable for Daily Wear and Matters Needing Attention
Hergymclothing
Is Fitness Sports Bra Suitable for Daily Wear and Matters Needing Attention
If you don't wear a professional fitness sports bra when exercising, the harm to female's chests is obvious. When women are exercising, wearing a fitness sports bra has many benefits and can avoid the hindrance of the chest to exercise.
1. Is the fitness sports bra suitable for daily wear?
In order to achieve the purpose of supporting, fixing and protecting the chest during exercise, the middle and high strength fitness sports bra often has relatively small elasticity at the bottom of the shoulder straps. Wearing for a long time may cause obvious pressure and poor breathing, which is not good for your health. If you wear compression sports underwear for a long time, it can also make your chest flat, so daily wear is not recommended. Low-intensity fitness sports bras are relatively malleable and fit better, without obvious restraint, and are more comfortable to wear than ordinary underwear with underwires, so they can be used as a daily choice.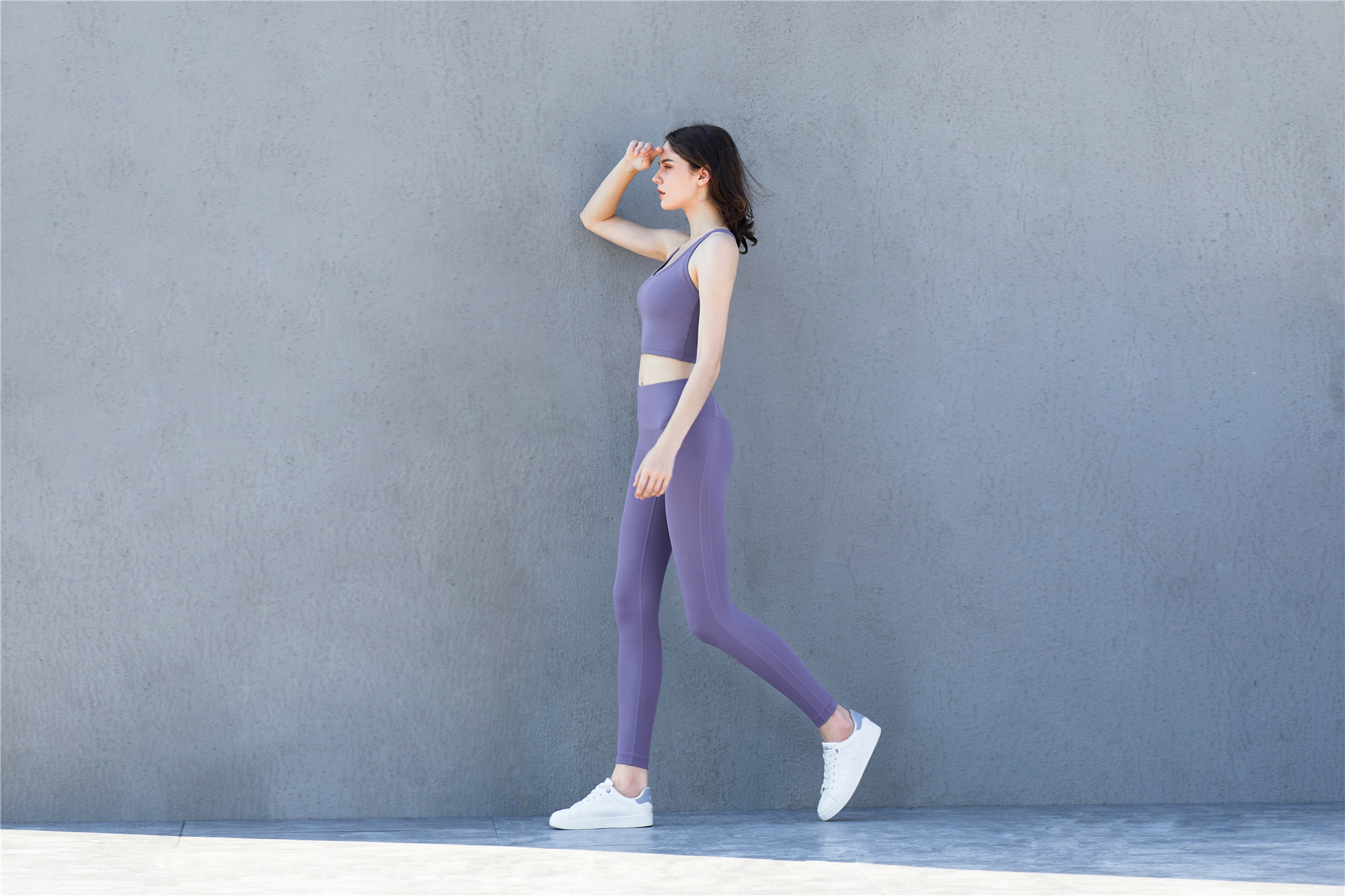 2. Matters needing attention about fitness sports bra
Fitness sports bra is a kind of underwear clothing that can be worn in public, and can show the wearer's spirited and energetic look. Fitness sports bras need to be washed frequently, so as not to damage the quality, try to wash it when not exercising; on the other hand, the design of fitness sports bras emphasizes sports function without design in breast shape, which doesn't show the curvy female breasts. Fitness sports bras are "shockproof". There is still a certain difference between underwear and fitness sports bra. The bottom straps and other designs are different. General fitness sports bras cannot be perfect without shifting. It is necessary to make sure to choose a suitable size. They are all full cups with good support.