How to Wear a Sports Bra Vest?
Hergymclothing
How to Wear a Sports Bra Vest?
Ⅰ. How to wear sports bra vest
The sports bra vest has three-dimensional support and breathable chest pads, which is super soft. And in some styles of sports bra vest, the chest pads can be freely removed, so it is convenient to clean. In addition to preventing accidental exposure, the vest-like design can also help manage the fat on the chest and back, and its wrapping and supporting properties are good. Sports bra vest is a combination of bra and vest. Therefore, how to wear sports bra vest?
First, tilt your upper body forward forty-five degrees, put your arms through the shoulder straps, and use your hands to support the bottom of the cup; Then, keep the upper body leaning forward, put on the back hook, and make the breast fully enter the cup; After buckling, gently pull up the left and right shoulder straps to adjust to the most comfortable position. It is advisable that the three fingers can be inserted in, so that they are not too tight or too loose; Finally, the back hook position should be fixed parallel to the lower part of the shoulder blades, and the exposed breast should be adjusted into the cup to make the whole breast appear natural.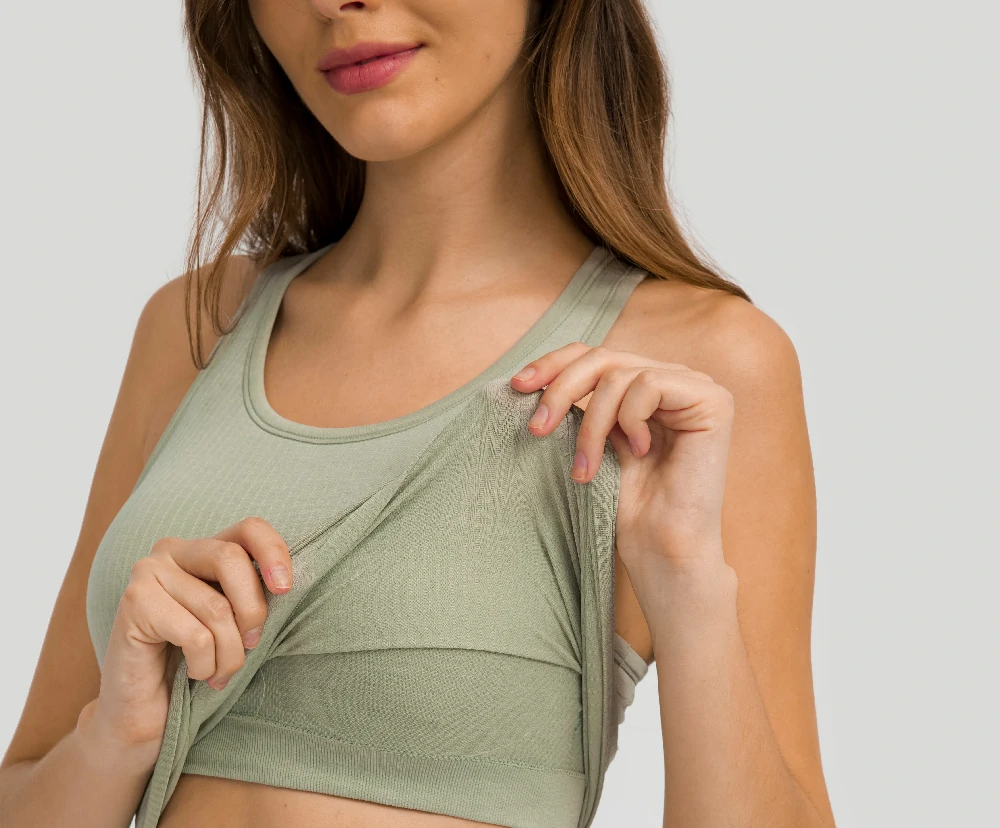 Ⅱ. The style of sports bra vest
1. Compressed sports bra vest: This type of underwear is designed to keep your breasts close to your chest cavity and reduce shaking up and down. This style is different from the traditional cup that separates the two breasts. Compression underwear does not have a special separation of two breasts. This kind of bra is to help you put the breasts into the bra, compress and fix them strongly, which is designed to be more suitable for small breasts, such as cup A-C.
2. Cup-shaped sports bra vest: similar to the general traditional bra. The fabric may be elastic, with additional moisture wicking function, and there is no steel ring inside. This type of bra is more suitable for women with larger breasts, such as C cups and above. This style is mainly to reduce breast shaking, and the effect of fixing the breast is very good.
3. There are some other types: For example, the common tank vest with cups inside. This type of underwear is usually unable to support your breasts. The main advantage is that it is comfortable to wear, especially the part of the shoulder straps. For some low-strength exercises, such as yoga, it is okay to wear a looser and less elastic sports bra vest. But if you have a lot of exercise, it is better to choose a standard sports bra vest.