How to Choose Sport Tight Pants?
HerGymClothing
How to Choose Sport Tight Pants?
In the fast-paced modern life, people pay more and more attention to exercise, and more and more friends join the ranks of exercise and fitness. Running, various ball games, gyms and other sports are very popular among everyone. With the improvement of the economic level, more and more auxiliary equipment provides enough protection for everyone to exercise, and at the same time, they can show their beautiful figure.
I. Sport tight pants necessary for sports
Sport tight pants have also become one of the must-have equipment for everyone to exercise. Sport tight pants are light and breathable, which allows us to keep our skin dry during exercise and enhance the effect of exercise. At the same time, it can also protect muscles during exercise, reduce muscle shaking, reduce degree of fatigue after exercise.
If you assume that sport tight pants can only be worn when exercising, you are wrong. The usual daily wear is also very beautiful. While full of sports style, there are many sexy ingredients in it to highlight your high-quality figure! More and more brands have begun to set foot in the exercise tights with pockets market, and the quality is also mixed, so how do we choose products that fit and comfortably?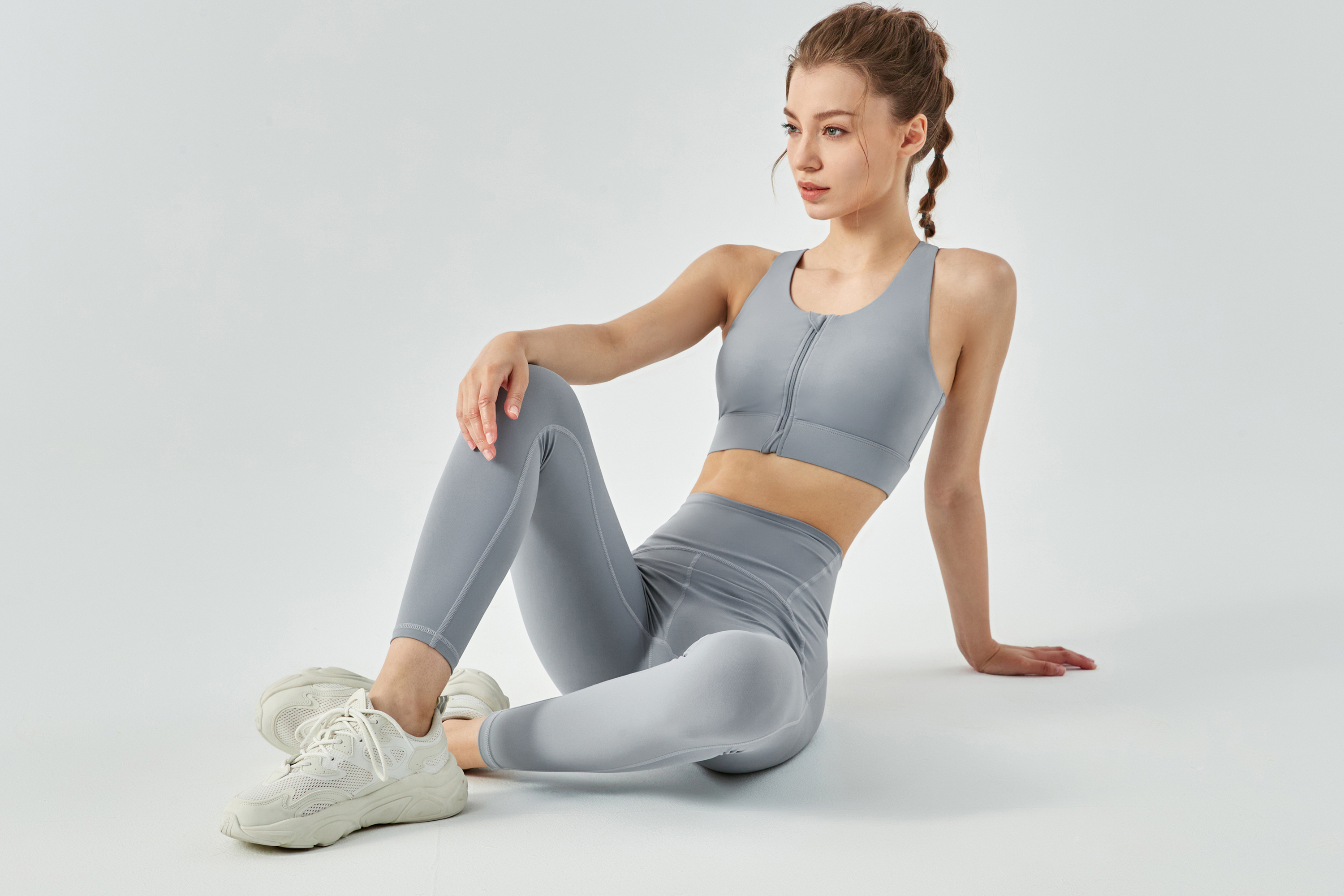 II. The main points of choosing sport tight pants
1. Color. This is not a special problem. Black is more conservative, and there are not many people wearing white, because it is very easy to get dirty, and the color is also very good. It shows their personality and has a higher return rate.
2. Comfort. Because they are close-fitting, the comfort of the sport tight pants is very important. Whether it is a seamless design, the comfort of touching the skin, the hand feel and the stitching method at the seam are all very important. You need to feel it yourself when you buy it. this point is very important.
3. Perspiration. Exercise will definitely cause sweating. If the sports tights are not good at wicking away moisture and sweat, it will be a nightmare. It will become heavy, rub against the skin, and become more and more uncomfortable. Therefore, when choosing high waist tights for gym, you must choose a material that quickly absorbs sweat and dries quickly. Comfort is one aspect, and it can also bring heat through sweat evaporation, making it cooler. Generally, big brands have exclusive sweat-wicking and quick-drying technology.
4. Elasticity. The elasticity of sport tight pants is also a very important part. Sufficient elasticity may fit the skin, show the curve of the figure, ensure the stretchability during exercise, and reduce the friction of the sport tight pants on the delicate skin. Test the elasticity by pulling it with your hand.
5. Fashion sense. Now sport tight pants are no longer limited to wearing during sports, and are also a good choice of clothing in daily life. Therefore, while considering the comfort of sports, we must also choose a fashionable version, which can not only make people look up in sports, but also shine in the audience in daily life.