Highly Turning Yoga Shorts
HerGymClothing
Highly Turning Yoga Shorts
1. Fashionable yoga shorts
Fashionable new clothing items emerge in an endless stream, which makes us completely unable to keep up with the rhythm of fashion trends. However, it doesn't matter, we can gain insight into the fashion items through the fashion street and in a slow pace, so that we can keep up with the rhythm of fashion trends. Are yoga pants obsolete? Whether hot pants are outdated, these items are very common to us, but very few can really wear a strong aura. So have you seen yoga shorts? Wear yoga shorts and turn heads.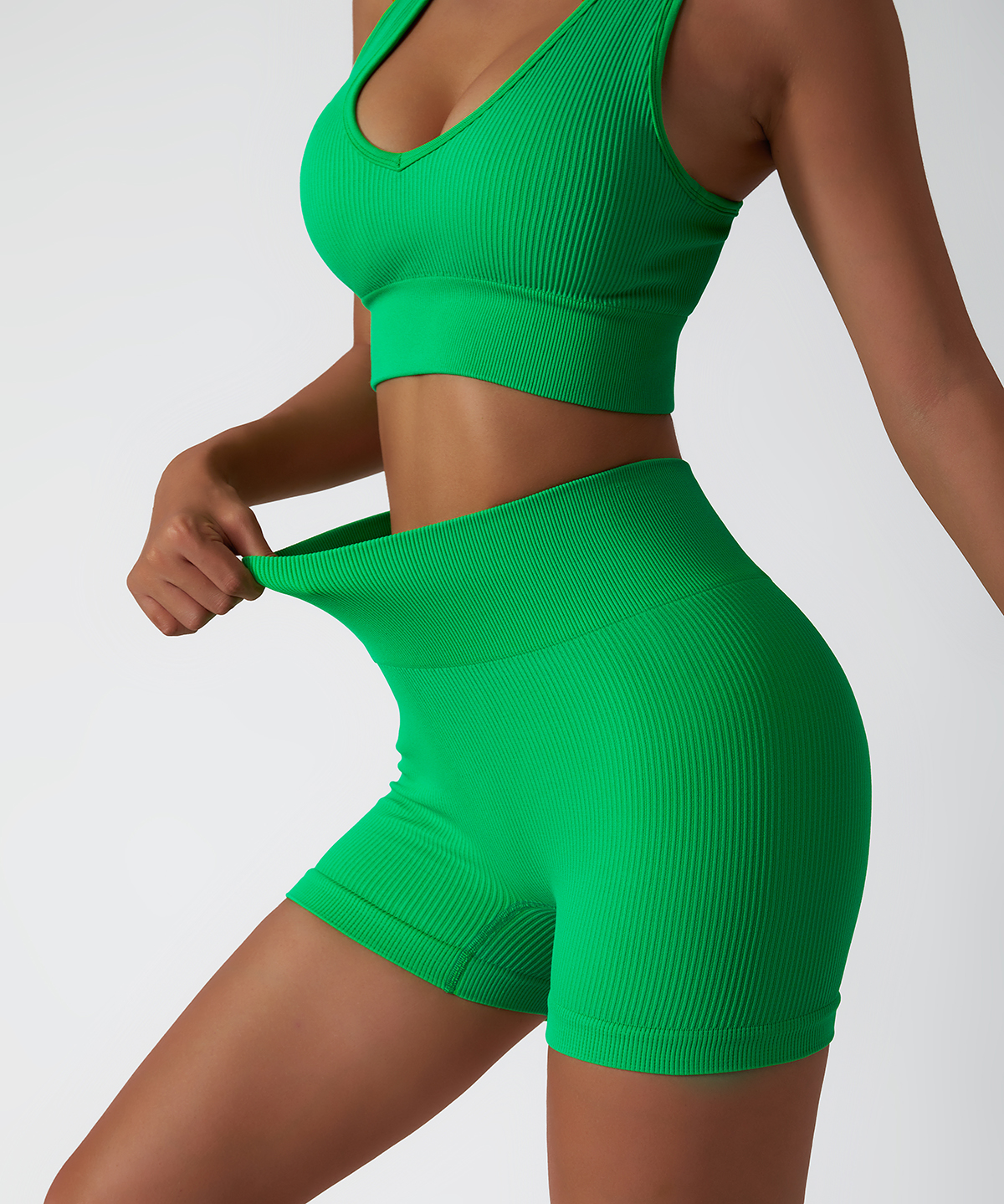 2. The matching of yoga shorts
Wearing a trendy outfit, with dark hair and ponytails, she is energetic and capable. The whole person looks very energetic. In summer, you have to live out your spirit. And after wearing sunglasses, the skin looks cool. In a gray yoga suit, choosing a slim style may make you outstanding, but if you choose to match it with yoga shorts set and a belt around your waist, you can fully bring out the curvy beauty of your figure.
Yes, the more popular look now is the age-reducing look. Youth is the most beautiful, pure and active, and many actresses are the main age-reducing styles. Choosing the matching of knee length yoga shorts, the girl chooses the ponytail shape to highlight the overall face shape, the hairline is beautiful, the facial features are exquisite, and it will feel extra soft and delicate. After wearing these sunglasses, not only the effect of lining the skin is good, but also the red lips and white teeth look very delicate, the outfit is amazing enough, and the makeup is so delicate.
When a good figure collides with a good clothing item, it will have a very good beauty. Don't let your good figure go to waste, make yourself refined, and put your shapely figure in a yoga suit, or a one-piece yoga suit. It is especially suitable to wear such clothes when exercising, and the slim no front seam biker shorts can perfectly set off your good figure, and look very delicate and beautiful.
At the same time, the belt not only has a good effect of tightening the waist, but also highlights everyone's S-shaped figure. It is no wonder that today's beauties like fitness so much. This effect really makes people feel beautiful when they look at it. Choose yoga shorts, and wearing such yoga shorts will become a highlight whether you are exercising or going out on the street. You have a fit body and wear a fitness outfit. Step on a pair of sports shoes, this is the real overall fashion beauty.