Girls Must Wear Women's Sports Underwear when They Play Sports
Hergymclothing
Girls Must Wear Women's Sports Underwear when They Play Sports
Some girls also wear the usual underwear around the running time , in fact, this is very easy to cause sports injury to the body.After all, exercise is for health, if the equipment is not chosen properly , it will outweigh the gain!So, what are the attention points of sports clothing and how to choose?
1. Choosing women's exercise underwear according to the intensity of exercise
Do not wear usual underwear during sports. Data shows that the amplitude of chest shaking can sports reach 21cm during sports. In addition, the steel ring in the cup may shift and cause chest abrasion under the friction and shaking of large movements.For example,yoga, Pilates or stretching are low-intensity activities, while cycling and ball games are medium-intensity activities.But running, boxing, dancing or even aerobics are the most intense activities.So the first step is to choose women's exercise underwear with low, medium and high support which depends on the type of exercise you're doing.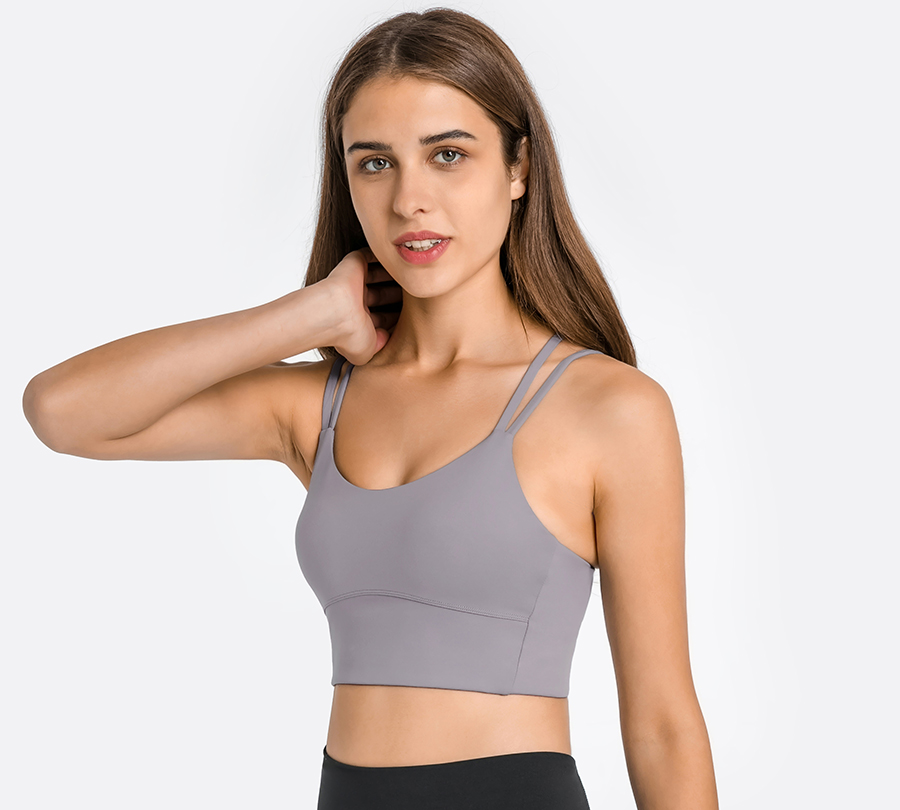 2. Women's exercise underwear's selection
The functional material of Women' exercise underwear can not only breathe, moisture absorption and sweat quickly, but also protect the chest. So do not underestimate the importance of women's exercise underwear.
I.The shoulder strap to maintain the width of 1 finger can be put in, the lower circumference to maintain the width of 2 fingers.
II.Please take a deep breath after trying on the underwear. If you feel that the underwear is too tight or breathing is too difficult, it means that the women's sports underwear is too small.
III.Lean forward and twist from side to side, making sure that there are no pressures or gaps and the underside does not slip.
Most exercise will be sweating, so women's exercise underwear and pants that can absorb sweat are super important! Breathable long sleeve workout shirts and breathable yoga pants would be a great choice. During exercise, the material which can absorb sweat, dissipate sweat and heat is really one hundred times more comfortable than cotton T, and it does not make you to have the feeling of tightly sticking to the body, so it is really super important to maintain elasticity after sweat.
3.Wash women's exercise underwear after exercise
Many people do not pay attention to the washing of women's exercise underwear. In fact, no matter how much sweat flows after exercise, it is necessary to clean it in time so as to not produce peculiar smell.In addition, it is recommended that not to expose women's exercise underwear to the direct sunlight after washing, but to dry it in a ventilated position, because the sunlight is direct, dark color is easy to fade, light color will lead to yellow.