Do You Know Why Yoga Pants Are Tight?
HerGymClothing
Do You Know Why Yoga Pants Are Tight?
Yoga pants are indeed the clothes we wear when we practice yoga. The main reason is that yoga pants have good elasticity and fit well, so that we will not feel restrained when practicing yoga. Do you think so too?
1. Know yoga pants
Wearing a pair of yoga pants can undoubtedly add another element to your beauty, that is, sexy. The yoga pants we usually choose are solid colors. In fact, unless you wear solid color yoga pants, you can also choose other colors of women's exercise pants with side pockets, you can choose the color you like, or to set off your skin color. Does this effect look more beautiful?
Yoga pants are very suitable for women with good temperament. The exquisite workmanship not only shows the craftsman's craftsmanship, but also reflects the fashion taste of the person who chooses it, improving your appearance, making you both attractive and unique. From a visual point of view, the matching of sports gym yoga pants will not make you look exaggerated, and it will also add a bit of girly vitality to you. It is really a very stylish dress.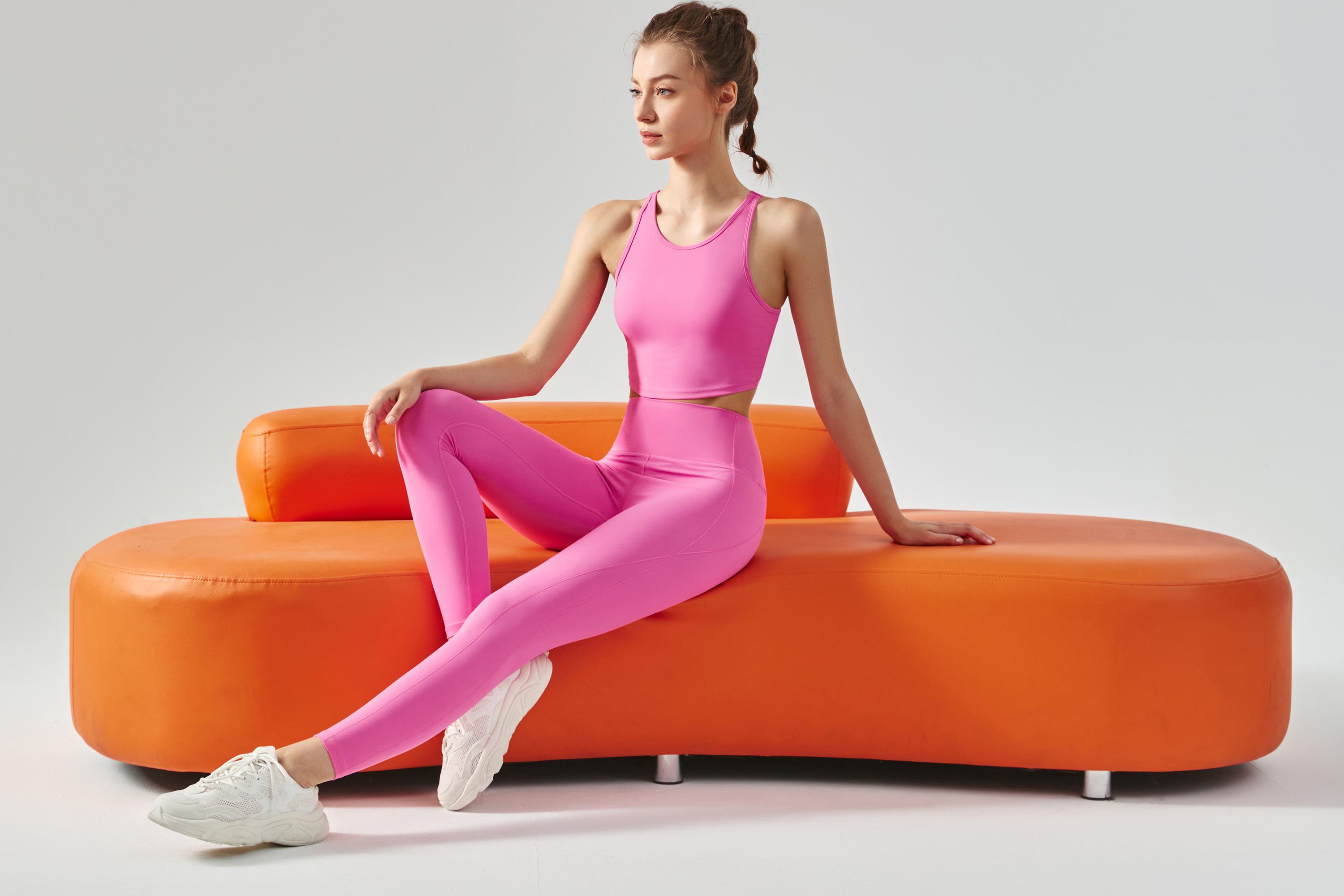 2. Why are yoga pants tight?
Why do you need to wear tights for yoga? Tights are also known as compression pants. Compared with ordinary tight pants, compression yoga pants scrunch strengthen the wrapping and support of the leg muscles, and protect the knee joints from injury. Avoid extra burdens caused by ineffective vibrations, especially the support of the hamstrings and calves. During exercise, a certain degree of compression of the legs can improve muscle strength, and it also has the function of assisting the rapid recovery of muscles after exercise, and also Prevents knee cramps and injuries.
As we all know, yoga has high requirements on the accuracy of movements. If the movements are not in place, the exercise effect will be greatly reduced. When wearing loose clothes, it is difficult to see the direction of the muscles of the limbs, especially for beginners, it is difficult to grasp whether their movements are in place. The tight yoga pants can clearly see the lines of the body muscles, making yoga practice more effective. When practicing yoga, the clothes are comfortable and convenient, which is conducive to the stretching of the movement. The most important point is that "posture and mentality affect each other". You should choose clothes that you are very satisfied with in your heart, and wear clothes that feel very comfortable. If you feel like a master, it can help you enter the state better and faster.