Do Girls Need to Wear Shorts Outside Sport Tight Pants?
HerGymClothing
Do Girls Need to Wear Shorts Outside Sport Tight Pants?
Whether you need to wear shorts outside of tight pants when exercising is completely a personal habit, and most girls don't need it. If you have a good figure, you can show it boldly. However, some boys also wear them, mainly because the tights are too prominent in a certain position. Of course, it may be more appropriate to wear shorts for outdoor sports. After all, there are all kinds of people, so it mainly depends on the occasion.
I. Should I wear shorts outside of sport tight pants?
In order to set off the curves of the body, especially the lines of the lower body, girls wear sport tight pants to enhance this effect. And wearing sport tight pants is more convenient for exercising and sports, so there is no need to wear a pair of shorts outside. Of course, if girls are more shy and embarrassed, and they rarely wear them like this, it's okay to put on a pair of sweatpants, but it's not necessary in terms of necessity. Of course, you don't have to wear shorts when exercising, you can also wear hot pants. It's okay to have hot pants that are not too tight. Simpler and more convenient.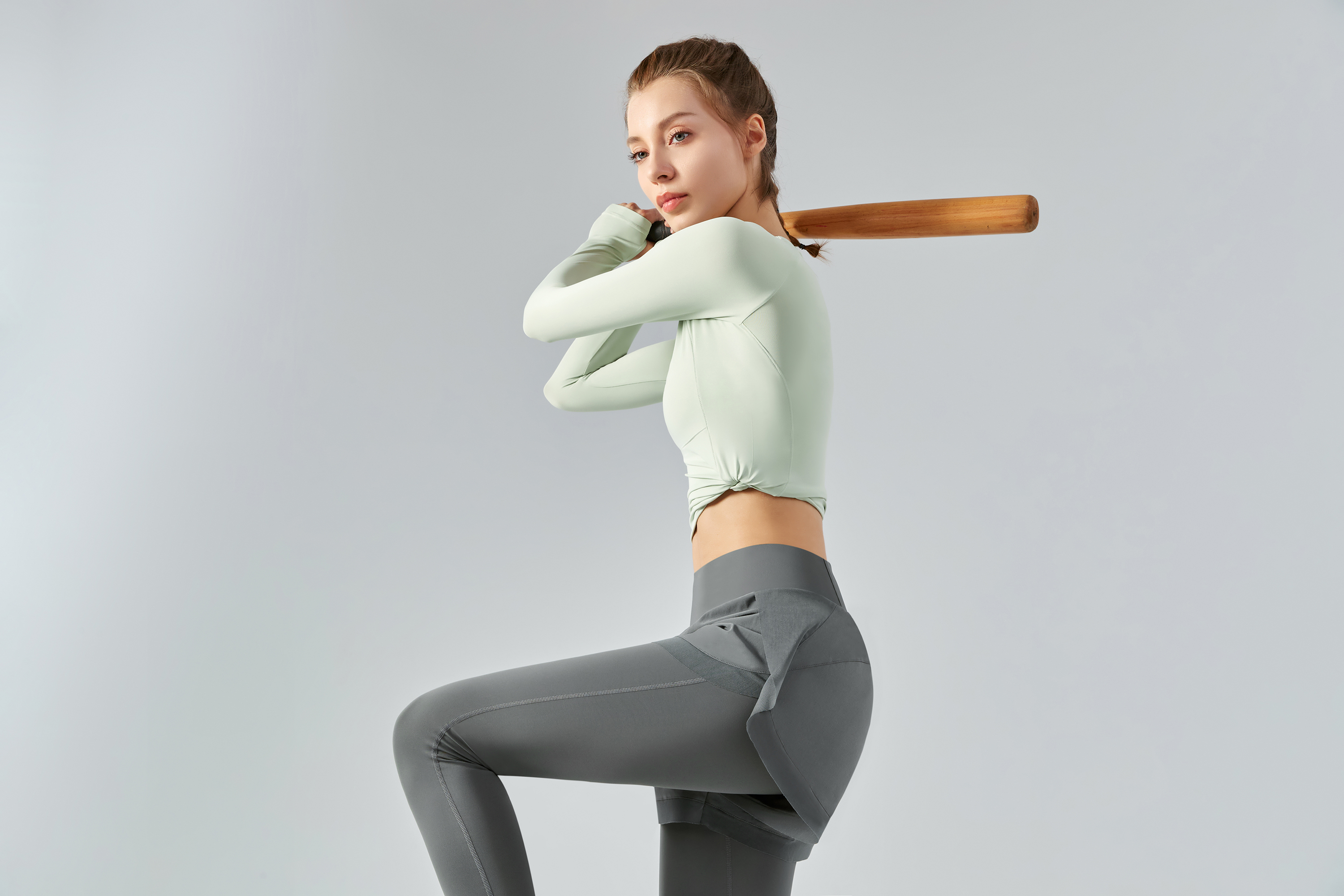 II. There is generally no need to wear shorts outside of sport tight pants
1. Conducive to perspiration and cooler: exercise tights with pockets have the function of absorbing sweat, but we really don't need to put another layer on the outside during high-intensity exercise, which is very redundant. Maybe the sweat-absorbing and quick-drying functions of shorts are not so good. Strong, then the shorts will get wet and it will be bad.
2. Conducive to the performance of specific movements: When we train biceps, back muscles or abdominal muscles in the gym, we all need to do some specific movements with a large range, and some movements need the help of a coach or others. During this process, the legs and crotch may be greatly stretched or squeezed. If you wear shorts outside the gym tights with scrunch bum, it will be very obstructive, and you will even be pulled and hurt by the shorts.
3. Conducive to safety: There are many equipment in the gym that are "rod-shaped", or there are other safety hazards. We maintain a high degree of concentration when exercising. Sometimes wearing shorts outside the sport tight pants will hook some obstacles. If you fall or get injured, it will not be worth the loss, so try to wear close-fitting clothes.
4. It is beneficial to exude personal charm and enhance self-confidence: some girls may not be very confident psychologically in an open environment, even if her figure is very good. So in a relatively small closed space like a gym, when you can boldly show your proud figure and get countless gazes, you will undoubtedly greatly improve your self-confidence.