Classic Black and White: White Gym Jacket with Black Pants
HerGymClothing
Classic Black and White: White Gym Jacket with Black Pants
For those who like sports, in addition to skirts, sports jackets are a must in the wardrobe. Such as winter sports jackets, spring sports jackets, summer sports jackets and so on. Active sports jacket is one of the clothes that most people like to wear. It is comfortable and fashionable to wear. The sports style is very suitable for boys and girls, and it is much younger to wear. How to match the active sports jacket?
Ⅰ. Learn how to match the active sports jacket
Since everyone dresses differently, their eyes on choosing clothes are also different. Even the active sports jacket has to be different in terms of shape and color. But most active sports jackets are almost the same from spring to winter, always single or two-color matching. Therefore, in daily life, learning to match the active sports jacket is still a good knowledge point that you must learn, otherwise it will be detrimental to the image. So how does an active sports jacket look good with it?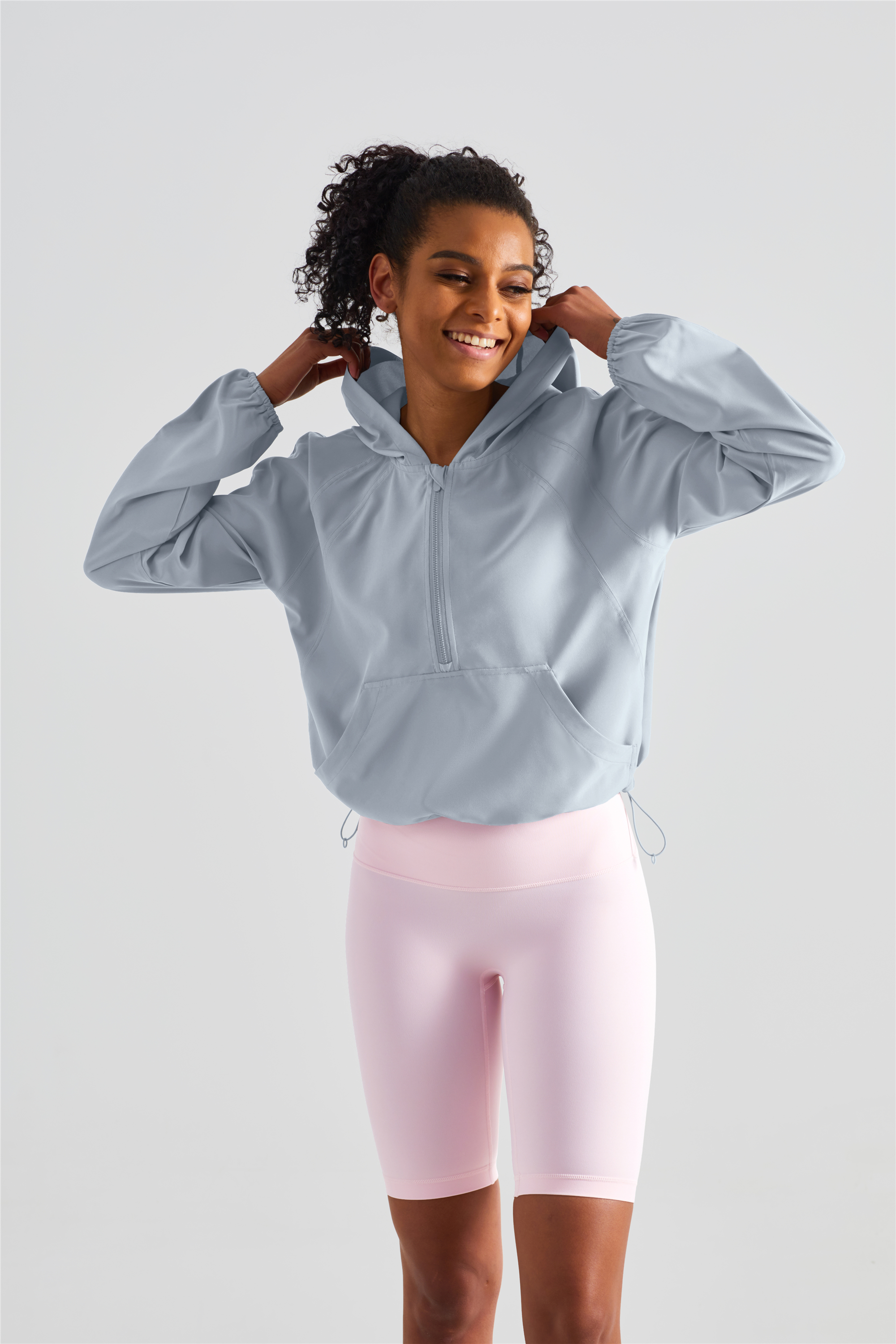 Ⅱ. How to match the active sports jacket?
1. White gym jacket with black shorts. Black and white is an enduring and popular combination. Whether it is a skirt or sportswear, the combination of black and white can always give us a unique and elegant style. Therefore, the matching method of white gym jacket and black shorts is not only refreshing and natural, but also very comfortable to exercise.
2. Blue active sports jacket with track pants. With an active sports jacket on the upper body, how can the lower body be without sports gym yoga pants? In addition to making sports gym yoga pants and sportswear more convenient for you to exercise, a uniform dress can help you solve the matching troubles of the lower body. It doesn't look awkward, and at the same time it can show its own sense of vitality.
3. Active sports jacket with skirt. It ended up being an active sports jacket paired with a short skirt. In addition to matching pants, it is actually very cool to match it with a playful short skirt. When matching a short skirt with a Hergymclothing active sports jacket, try to choose some dark skirts to be more beautiful, and show off your beautiful legs when the seasons change in spring and summer.
4. Active sports jacket with leggings. Paired with an active sports jacket and leggings, this is what the standard gym girl feels like. Tights can show your lower body curve more perfectly, which is very suitable for girls with exercise habits, so the muscle lines displayed by wearing them will look especially healthy.